NBA fans may be unfamiliar with George Mumford, but they likely know the players he's coached.
As a renowned meditation expert, Mumford helps world-class athletes, including Michael Jordan, Kobe Bryant and Shaquille O'Neal, enhance their performances through mindfulness techniques. He worked with coach Phil Jackson, Jordan and the Chicago Bulls during the team's '95, '96 and '97 championship seasons. Mumford was also present when Jackson and the LA Lakers won three NBA titles a few years later.
Although he's worked with two of the most celebrated teams in basketball history, Mumford's definition of success is not measured by the number of wins or championship rings -- perhaps because his personal path to stillness was not an easy one.
"I came to mindfulness because I was in a lot of pain," he said in a recent HuffPost Originals video. Despite his athletic abilities as a teenager, injuries prevented Mumford from playing basketball at a higher level. His tendency to self-medicate led to substance-abuse problems. After using meditation throughout his recovery process, Mumford devoted his life's work to the power of mindfulness.
"Success is being and expressing yourself and hopefully in the service of helping others" he told HuffPost.
He passes this ethos on to the players he coaches. "George helped me understand the art of mindfulness," Bryant said. "To be neither distracted or focused, rigid or flexible, passive or aggressive. I learned just to be."
Watch the video above to learn more about Mumford and the power of meditation. The interview is the third episode of Pioneers, a new HuffPost Originals series that profiles leaders in various industries who have redefined success by making it their mission to live more meaningful and less stressful lives.
Related
Before You Go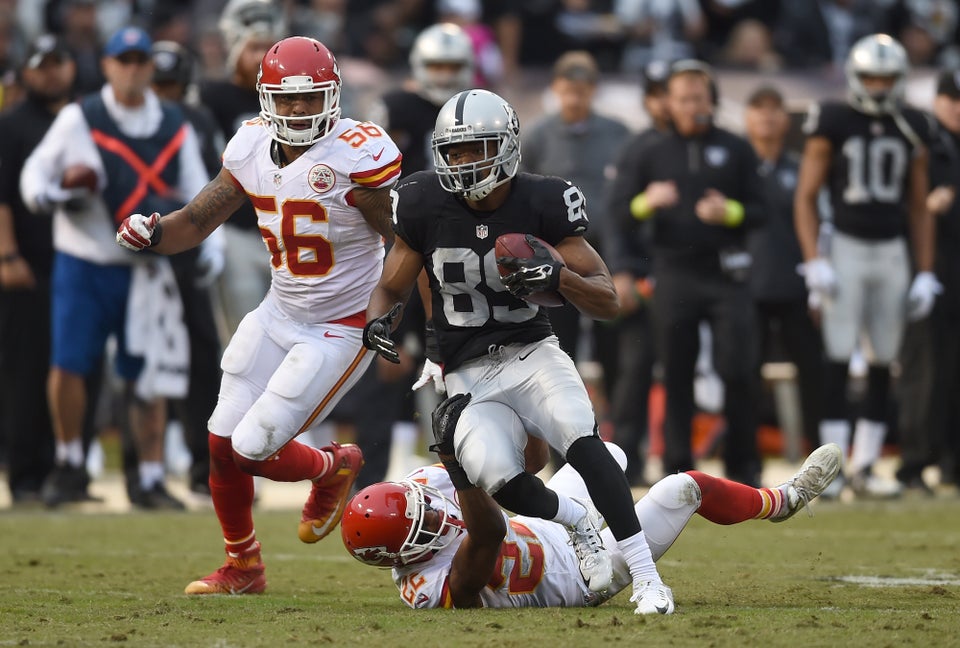 Amari Cooper Credits Sleep As Crucial Factor To Stellar Rookie Season