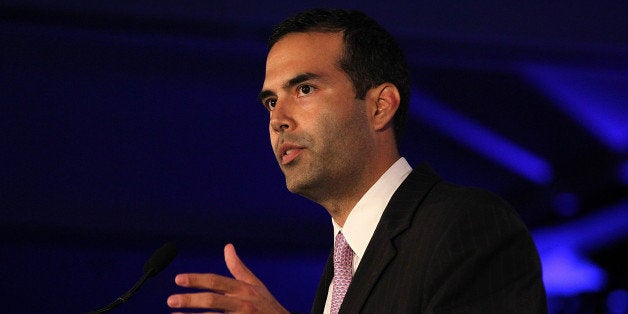 SAN JUAN, Puerto Rico -- The newly formed Mexican-American and Latino/a Studies Department at the University of Texas at Austin is rethinking the way it gives out awards after there was a public uproar over the school bestowing its inaugural award for Latino leadership to George P. Bush.
"It was a forward-thinking choice and it made a lot of people angry and we understand that," Guidotti-Hernandez said. "We were trying to be provocative and we were trying to reach across the aisle."
But she also acknowledged the decision was jarring for some alumni and Chicano leaders who helped establish the field of Mexican-American and Latin American studies at UT Austin, a university where some faculty and students identify strongly with the immigrant rights cause and identify with activist politics.
"As the award still stands, many of us will have to agree to disagree," Guidotti-Hernandez said, later adding, "We need to pull back and say maybe the process was flawed. Maybe the recipient was not the right person, so where do we go from here?"
Instead of the three-person panel that decided to give the award to Bush this year, Guidotti-Hernandez said she's recommending future award recipients be decided by a six-person panel composed of the department's chair, director, a faculty member, an affiliate from the Center for Mexican American Studies, a student leader and a member of the community.
Bush -- the son of former Florida Gov. Jeb Bush (R) and his Mexican-born wife Columba -- has emerged as a leading Hispanic political figure in Texas, where the Republican National Committee has ramped up Latino outreach efforts since 2012. Juan Hernandez, a co-founder of Hispanic Republicans of Texas, a group that aims to boost Hispanic presence among elected Republicans, said he was pleased the department had recognized Bush's work.
"George P. Bush is such an outstanding Hispanic in the state of Texas," Hernandez told HuffPost on Monday. "He's an individual that I think both Republicans and Democrats are proud of, and he'll be getting many, many awards in the future."
But many UT alumni and students bristled at the decision to extend the award to Bush, who had held public office for just three months at the time of the award and who is a Republican in a state where conservative politics over immigration, districting, voter ID and other key issues for Hispanics are contentious.
A public petition penned in part by UT alumni demanded Guidotti-Hernández be removed from her position as director of MALS.
The letter said the signatories were "baffled" by the award, and questioned Bush's qualifications to receive it. "He may well be an emerging leader in some political circles, but he has no track record whatsoever compared to the innumerable Texas Latinas/os with years of service to UT and the broader Latina/o community," the letter stated.
Arturo Arias, a professor of Central American literature and cultural studies at UT Austin, told HuffPost the award recipient mattered less than the process by which the decision was made. Award recipients are normally decided by a larger committee with more input from the faculty, he said.
"The issue is that there was no consultation," Arias said. "In this case, there was an outright abuse of power."
Guidotti-Hernandez said the controversy had distracted from the department's achievements in its first year, including hiring seven faculty members, winning a $500,000 grant to help boost minority faculty representation, and securing money to host two post-doctoral fellows and an artist in residence.
"The public debate about what we do in our department is a healthy part of our growth," Guidotti-Hernandez said. "However, I do hope that our future discussion and debates will be more civil and better informed and therefore more productive."
Before You Go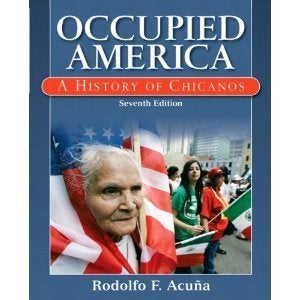 Latino Books Once Banned In Arizona
Popular in the Community