WASHINGTON ― A foreign policy adviser to President Donald Trump's presidential campaign has pleaded guilty to a charge of lying to FBI agents about "dirt" he was offered on Hillary Clinton.
Papadopoulos reached a plea deal with prosecutors, and has since been cooperating with special counsel Robert Mueller's probe into Russian interference in the 2016 election.
Prosecutors' statement of the offense alleges Papadopoulos was offered thousands of emails containing "dirt" on Clinton in April 2016 ― months before the Russian hack of the Democratic National Committee was known.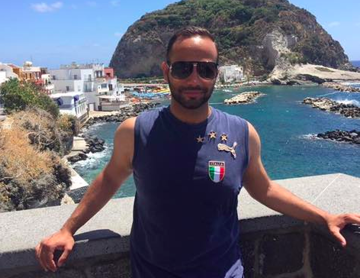 Papadopoulos "made material false statements and material omissions" during a Jan. 27 interview with the FBI, according to the statement. He was arrested July 27. Prosecutors agreed to recommend between no prison time to six months under the plea agreement.
Papadopoulos told the FBI an overseas professor had "told him about the Russians possessing 'dirt' on then-candidate Hillary Clinton in the form of 'thousands of emails,' but stated multiple times that he learned that information prior to joining the campaign," according to court documents. In fact, Papadopoulos was contacted after he learned he'd be joining the campaign, and the professor only mentioned the "thousands of emails" after he'd been on the Trump campaign for more than a month.
The professor, the statement indicates, had "substantial connections to Russian government officials" even though Papadopoulos claimed the professor was "a nothing."
Papadopoulos sent a "High-Ranking Campaign Official" an email titled "New message from Russia" back in June 2016, in which he said the Russian ministry of foreign affairs wanted to meet with either Trump or a campaign official in an off-the-record capacity, according to the prosecutors' statement. A Trump campaign supervisor encouraged Papadopoulos to make the trip "if it is feasible" on Aug. 15, 2016.
Papadopoulos can be seen in the picture below of Trump meeting with national security advisers, third from left.
Papadopoulos, The Washington Post reported earlier, is a 2009 graduate of DePaul University. Previously, he was an adviser to Ben Carson's presidential campaign and was the U.S. representative at the Geneva International Model United Nations in 2012.
Popular in the Community