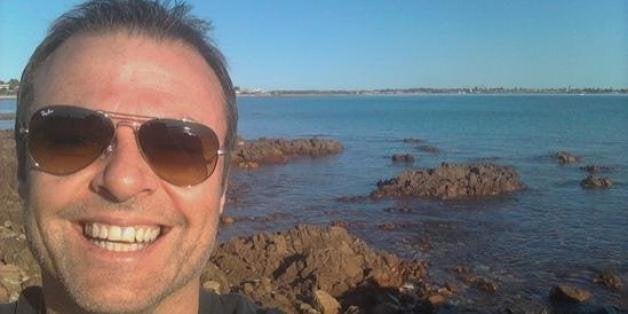 One of the original members of a world-renowned Christian rock band has come out as an atheist.
George Perdikis, an early member of Newsboys, says he's lost his faith in God -- and that the band's current members aren't as squeaky clean as they appear to be.
Perdikis wrote about his faith journey in a Patheos blog:
I always felt uncomfortable with the strict rules imposed by Christianity. All I wanted to do was create and play rock and roll… and yet most of the attention I received was focused on how well I maintained the impossible standards of religion. I wanted my life to be measured by my music, not by my ability to resist temptation.
The musician also had a few choice words for the band members who make up Newsboys today -- none of whom were in the original lineup:
The truth is — from someone who knows what went on then and what goes on now — the Newsboys aren't as holy as they profess. Instead of wearing a mask of "righteousness," they should acknowledge that they are struggling as much as everyone else.
Newsboys traces its roots back to Queensland, Australia. In the mid-1980s, Perdikis and a buddy, Peter Furler, began jamming and making music together. Their identity as a Christian band was reportedly "heavily influenced" by Furler's Christian parents, whom Perdikis calls "fundamentalist."
But Perdikis never experienced this rise to fame. He left the group in 1990, long before the band's music became a staple at young evangelical praise and worship events. Perdikis isn't mentioned in the Newboys profile on Billboard.com.
In fact, the band has been through numerous iterations, with musicians leaving and joining in over the years. By September of 2009, all of the original members had left, Billboard reports. Newsboys is now being led by vocalist Michael Tait, along with Duncan Phillips, Jeff Frankenstein, and Jody Davis.
David Wagner, co-manager of the band since 1996, declined to comment on Perdikis' article, saying "he's a former member who we haven't had any interaction or heard from in more than 20 years."
Requests for comment sent to Peter Furler were not answered.
While the Newsboys grew in popularity, Perdikis was back in Adelaide, Australia. He says he began studying cosmology in 1992. He also started reading the works of Carl Sagan, Neil deGrasse Tyson, Lawrence Krauss, Brian Cox, and Richard Dawkins.
"I learned so much and was blown away by all the amazing scientific discoveries and facts," he wrote on Patheos.
He officially renounced Christianity in 2007 and is now a sharp critic of Christian music and its stars.
The Christian music scene is populated by many people who act as though they have a direct hotline to a God who supplies them with the answers to the Universe. There seems to be more ego and narcissism amongst Christian musicians than their secular counterparts.
Related
Before You Go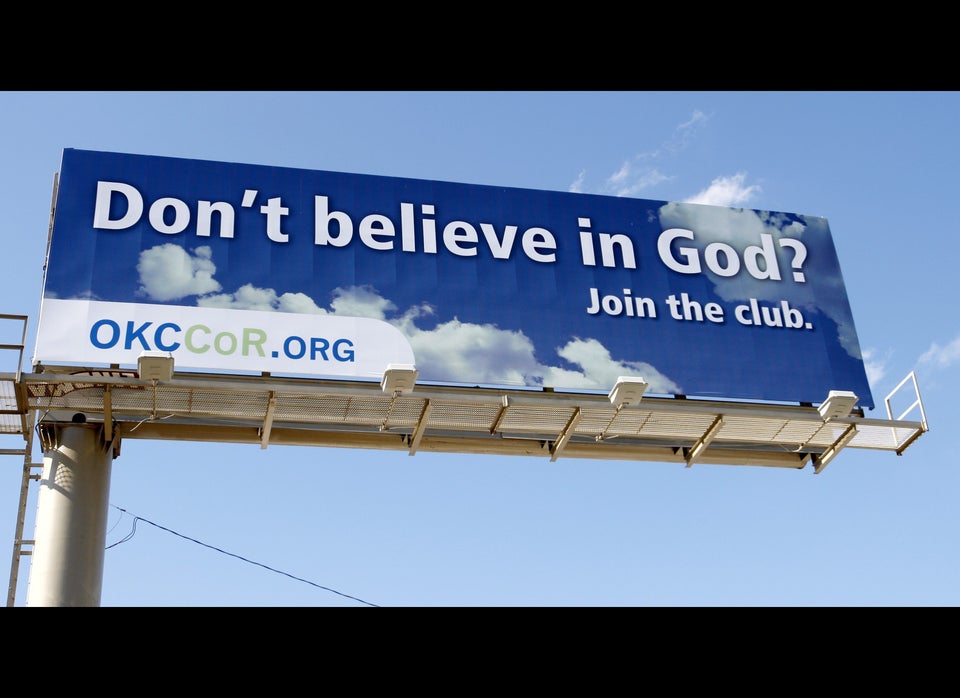 Atheist Billboards
Popular in the Community