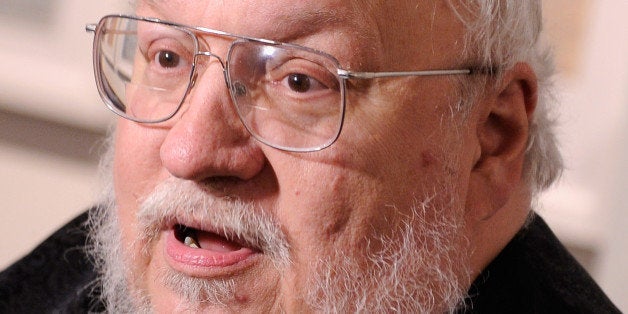 Complete shock is coming.
People of the realm, prepare yourselves, because an incredibly popular "Game of Thrones" fan theory was shot down by author George R. R. Martin. If you're a fan of that one big theory, you can relax. Those who believe they know the fate of Benjen Stark aren't so lucky, though.
Many fans of Martin's Song of Ice and Fire series have believed that Coldhands, a mysterious character who Bran Stark meets beyond the Wall, was actually Bran's long-lost uncle, Benjen Stark. Well, now you can forget that.
Vulture reports that a Reddit user, _honeybird, read the original manuscript of A Dance With Dragons at Texas A&M's Cushing Library and discovered some handwritten notes from George R.R. Martin to Anne Groell, his editor. In one note, Groell straight up asked if Coldhands was Benjen, and Martin wrote a pretty definitive, "No."
Coldhands hasn't been introduced in the HBO show yet, but in the books he's thought to have once been a man of the Night's Watch and plays a pivotal role in Bran's journey North. All of this seemed to be evidence of the popular theory, but it appears that's not the case.
So just keep believing, "R + L = J" supporters!
Calling all HuffPost superfans!
Sign up for membership to become a founding member and help shape HuffPost's next chapter
BEFORE YOU GO
PHOTO GALLERY
"Game Of Thrones" Scenes