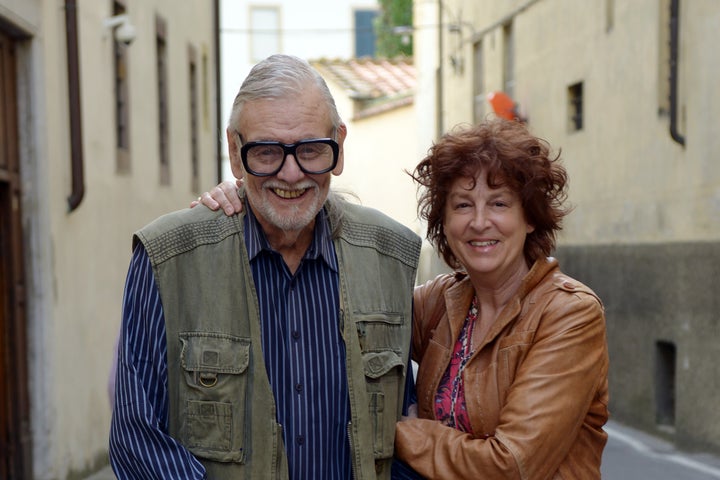 Known for his films about people who live on after death, George A. Romero is set to do the same ― at least artistically.
According to Romero's widow, Suzanne Desrocher-Romero, the filmmaker left behind dozens of unused scripts that she'd like to see developed into movies.
"George was a prolific writer," she told Comicbook.com, which reported on the scripts last Thursday. "He loved to write, and we have 40, 50 scripts that he's written, and a lot of it is very good. He had a lot to say, and he still does, because I'm gonna make sure that he does. It's my mission."
Often called the father of the zombie film, Romero died in 2017 at age 77. This year marks the 50th anniversary of his 1968 classic "Night Of The Living Dead."
While he made a name for himself mainly in the horror genre, Desrocher-Romero says one of Romero's films, made in 1973, shows another side of his work.
"We're gonna restore it, and we're gonna show it to Romero cinephiles," Desrocher-Romero said. "It's a scary movie, but it's not a horror movie, and it's about ageism."
Romero famously disliked AMC's "The Walking Dead," perhaps the most well-known current use of the zombie trope in TV and film. Still, the show dedicated the first episode of Season 8 to Romero when it aired just after his death.
Popular in the Community