With books as long and intricate as George R.R. Martin's "A Song of Ice and Fire" series, you'd expect the him to have the newest, most efficient writing programs. That's definitely not the case.
The author of the book series, which HBO's "Game of Thrones" is based on, prefers a more ancient method of writing. No, he doesn't use a quill and ink, but it's pretty close. "I have a secret weapon," Martin said while visiting "Conan" on Tuesday, May 13. "I actually have two computers."
The author, who is currently working on the sixth book in the series, "The Winds of Winter," said that he has a modern computer for the Internet, checking his email, and other typical practical things. However, he saves all his writing about the Seven Kingdoms for his DOS word processor that runs WordStar 4.0, a program that was popular in the '80s. In other words, GRRM's ancient computer doesn't have any Internet, or spell check, any of the fancy modern technologies you use every day.
But don't worry, Martin is very in-the-know about what's big and trending online. He brought up how the Internet went crazy over Ser Pounce when the beloved cat made an appearance on "Game of Thrones" earlier this season. Jokingly he said he's planning a spinoff with King Tommen's cat. Too bad it's not real because we'd definitely watch that spinoff all day long, which would probably look something like that amazing "Game of Meows" parody.
Watch the clips of Martin on "Conan" above and below.
"Game of Thrones" airs on Sundays at 9 p.m. EDT on HBO.
CORRECTION: A previous version of this article misidentified the title of Martin's series. Now we've got our fire where our ice should be.
Related
Before You Go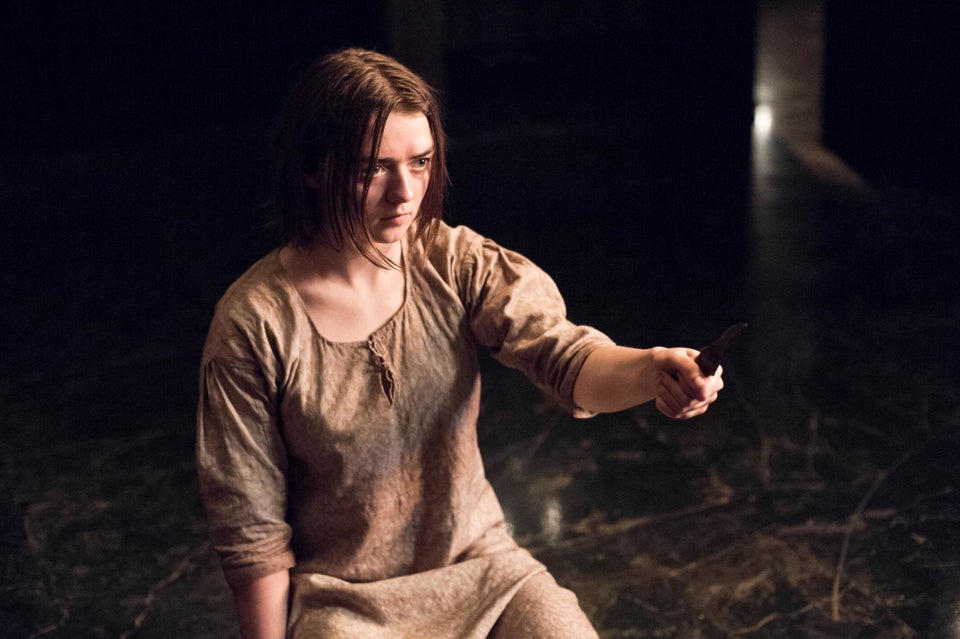 "Game Of Thrones"
Popular in the Community