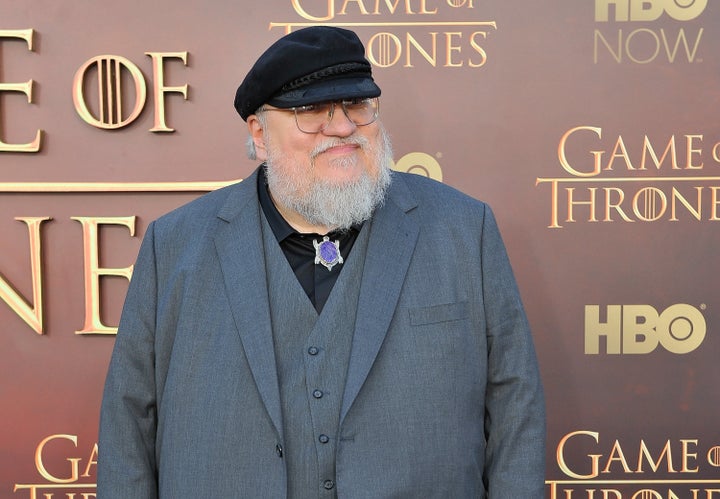 Now, all of that has changed. According to Martin, The Winds of Winter is coming this year. 
The book is the sixth installment in Martin's A Song of Ice and Fire series, which is the inspiration for HBO's "Game of Thrones." In his last lengthy update in January 2016, Martin confirmed that the book would not be out before Season 6 of the HBO show, saying, "No one could possibly be more disappointed than me."
This new update came after Martin responded to a fan's comment on his recent blog post titled "Doom, Despair, Defeat." In the post, Martin laments the losses of the Giants in the NFL playoffs and "Game of Thrones" at the Golden Globes. Though the author normally likes to keep blog comments on topic, the fan noted how Martin's last update on the status of the book was a year ago, so the author obliged.
"I think it will be out this year," he wrote. "(But hey, I thought the same thing last year)."
In his response, Martin wrote that the book is "not done yet," but he's made "progress," adding, "not as much as I hoped a year ago, when I thought to be done by now."
The last part is a bit disconcerting, but who cares? Did you read that?
"I think it will be out this year."

George R.R. Martin
Praise the old gods and the new! 
The upcoming Season 7 of "Game of Thrones" was delayed this year because winter has finally come on the show and production wanted bleaker weather. If Martin's book is arriving this year, it's possible the release could coincide with the debut of Season 7.
But all of this could just be the dreams of a sweet summer child ...
We've been here before. Like we already mentioned, the novel was thought to be coming out in 2016. That obviously didn't happen. 
As one fan on Reddit put it, "Is it sad that I still believe him, even after all the times he's said this?"
But don't lose faith, people. The gods are good.
Martin could've said the book would be delayed even more. He didn't. He said he thinks it'll be coming out this year. Because of that, all men must freak out.
Calling all HuffPost superfans!
Sign up for membership to become a founding member and help shape HuffPost's next chapter
BEFORE YOU GO
PHOTO GALLERY
'Game of Thrones' Season 6