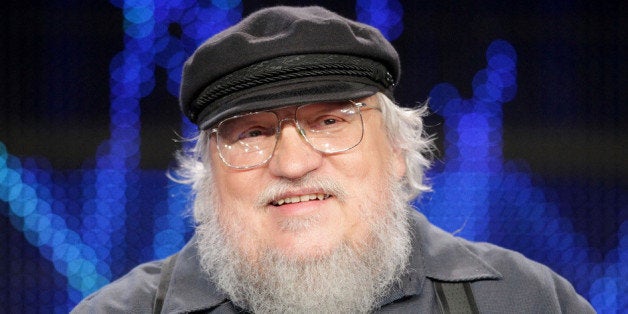 George R.R. Martin's eloquent prose can make even the most back-handed of compliments feel like high praise. We have proof in a letter that 15-year-old Martin wrote to Marvel creator Stan Lee.
The author beloved by nerds everywhere for his A Song of Ice and Fire series -- non-book readers know him simply as the man responsible for one of the greatest HBO shows of all time -- was once a comic-book loving nerd himself, if this letter is to be believed. Before the story-teller behind "Game of Thrones" became famous, he was just a kid who so loved graphic novels that he decided to send the creator of Marvel a letter that is drenched in sarcastic goodness ... we think.
In 1963, Martin wrote creator Stan Lee a letter about the 17th edition of the Fantastic Four comic book series and we can only describe it as either incredibly condescending or the most complimentary piece of literary correspondence we've ever read. Admittedly short compared to Martin's other notable heavy-handed work, Martin congratulates Lee in the letter for what he writes is one of "the greatest of ALL comics."
Martin goes on to commend Lee for his thrilling plot twists like a man falling down a manhole and a toy inventor being caught in a case of mistaken identity before ultimately declaring that, "by gumbo," Lee had succeeded in publishing the "world's greatest comic magazine." The problem with Martin's saccharine sweet letter is that we can't decide if it's entirely genuine. Either he was a teenage comic book fanatic who really did love the series so much he devoted an entire missive to glorifying it, or he was being, how can we say it? An a-hole, a beautifully articulate a-hole. You be the judge.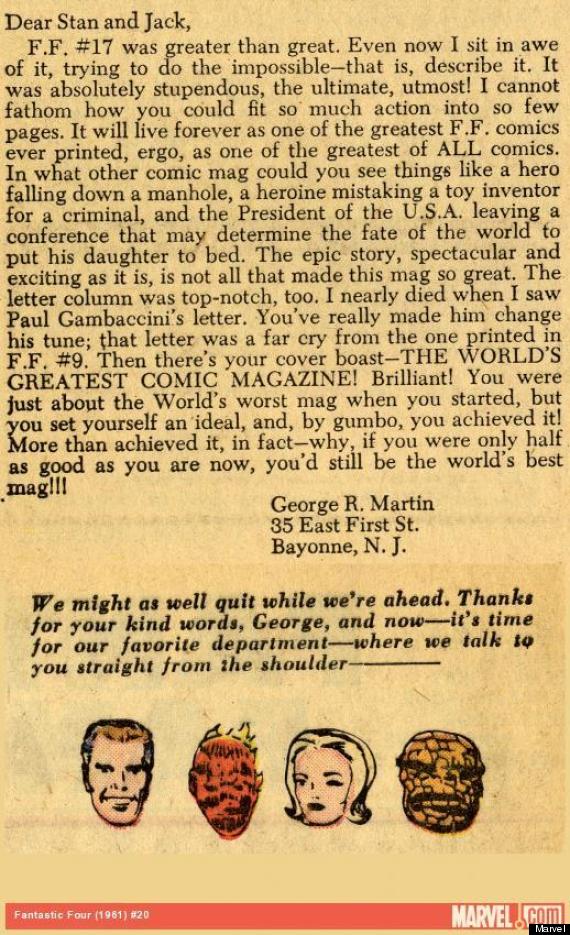 Calling all HuffPost superfans!
Sign up for membership to become a founding member and help shape HuffPost's next chapter
BEFORE YOU GO
PHOTO GALLERY
'Game Of Thrones' Season 4