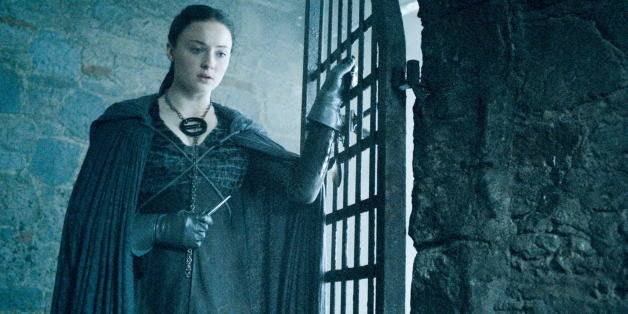 One of the biggest criticisms against "Game of Thrones," especially in Season 5, is the show's depiction of violence against women. Multiple times over the course of the show, female characters have been raped, brutally murdered and subjected to continual sexual violence at the hands of men.
Spoiler alert for Season 5 of "Game of Thrones."
Earlier this season, Sansa Stark was violently raped by the sadistic Ramsay Snow, an episode which caused so much controversy that multiple critics and viewers announced they were quitting the show. On top of this, Sansa was almost raped earlier in the series, her pregnant sister-in-law, Talisa Stark, was stabbed in the stomach and killed during the Red Wedding, Cersei Lannister was raped by her brother Jaime in a hotly debated episode last year, and Daenerys Targaryen was raped by husband Khal Drogo before falling in love with him.
Entertainment Weekly caught up with author George R.R. Martin to ask him about the violence against women in his books and on the show -- the latter of which often deviates from the books. Martin has said before how his book series is a reflection of medieval Europe and patriarchal society at the time. "The Middle Ages were not a time of sexual egalitarianism," Martin told EW. He mentioned that while his books do include strong female characters like Sansa and Brienne, Westeros is still a place where the roles and treatment of women are much like they were in the Middle Ages.
But if an author creates a fantasy world, why should he stick to the immoral treatment of women in history? Martin knows this is an argument many critics have, but he says his books are grounded in history, which doesn't leave much room to portray an egalitarian society. "That's not in our history," Martin said. "It's something for science fiction. And 21st century America isn't egalitarian, either. There are still barriers against women. It's better than what it was. It's not 'Mad Men' anymore, which was in my lifetime."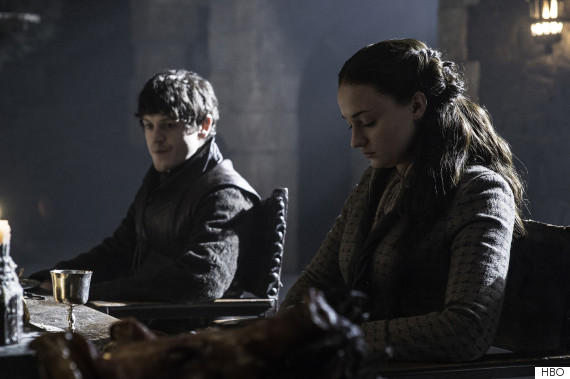 Martin also said it would be "fundamentally dishonest" for him to exclude any sexual violence against women in his stories that are so embedded in times of war. "Rape, unfortunately, is still a part of war today," Martin told EW. "It's not a strong testament to the human race, but I don't think we should pretend it doesn't exist."
Following the controversy that stemmed from Sansa's rape scene on "Game of Thrones" this season, Martin took to his blog to remind fans how the show and books are two different entities. One cause of contention for viewers was that a minor character is raped in the books, instead of Sansa on the show. Martin seemed to not be bothered by the major plot change, writing that "prose and television have different strengths, different weaknesses, different requirements," but that he hopes fans can still enjoy both.
While many have spoken out against the scene, one writer came to Martin and the show's defense. "Hannibal" creator Bryan Fuller recently said that he thought the Sansa scene was "handled tastefully, all things considered." Fuller also reiterated how Sansa's traumatic storyline was something common to the time period "GoT" is inspired by.
"Game of Thrones" airs on Sundays at 9:00 p.m. ET on HBO.
Before You Go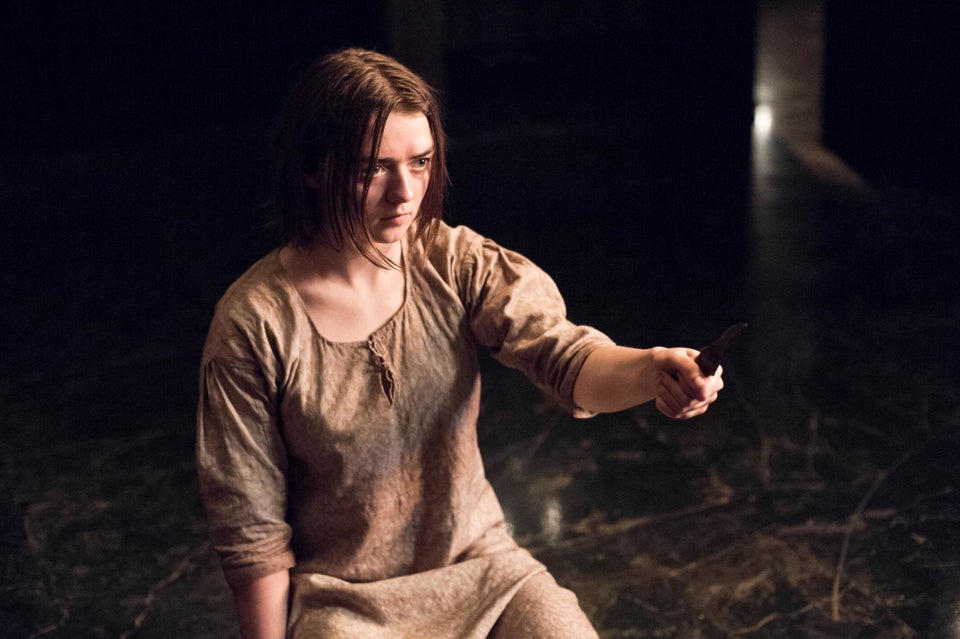 "Game Of Thrones"
Popular in the Community