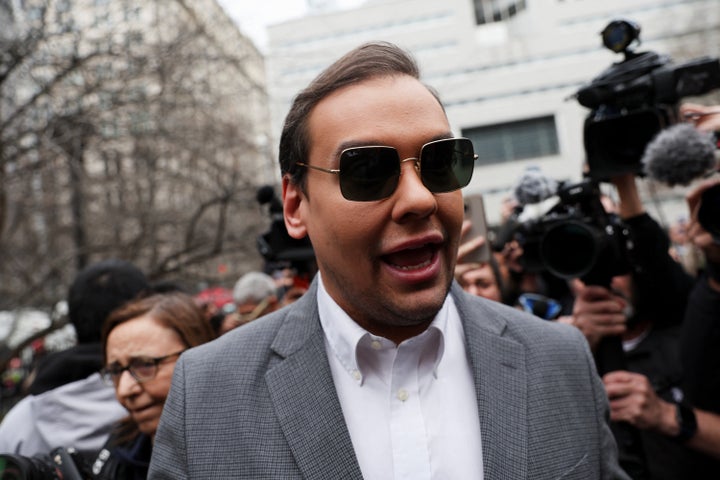 Rep. George Santos (R-N.Y.) confirmed that's he running for another term despite facing multiple investigations and losing the support of Republicans in his district after it was revealed he lied extensively about his background.
"Since the Left is pushing radical agendas, the economy is struggling, and Washington is incapable of solving anything, we need a fighter who knows the district and can serve the people fearlessly, and independent of local or national party influence," Santos said.
Santos, who made up multiple aspects of his career history and background, is trying to keep his seat amid local, federal and international investigations into what he misrepresented or invented. Members of both parties have called on Santos to resign.
It will be far from a coronation for the GOP nomination. Santos lost the support of Republicans in Queens and Long Island after it came out that he lied during his 2020 campaign. Santos, who is also under investigation for alleged campaign finance violations, will face significant fundraising hurdles, too, in what will unquestionably be a competitive race.
The Democrat who previously held Santos' seat, Tom Suozzi, is eying a potential comeback. But following congressional redistricting, Suozzi's old seat no longer exists. Santos flipped a newly drawn seat that had been reapportioned to be friendlier to Republicans, meaning there will be an intense scramble on the right for the nomination. Earlier this month, Kellen Curry, a veteran and banker, became the first Republican to launch a campaign challenging Santos.
Santos was initially lauded for being the first openly gay Republican elected to the U.S. House. Before he had even been sworn in, however, a bombshell report called into question most of how Santos presented himself to voters, including claims about working for Goldman Sachs, his family being Holocaust survivors, his star role on a college volleyball team and being a Broadway producer.
Santos voluntarily relinquished his committee assignments while he is under investigation.
Support HuffPost
The Stakes Have Never Been Higher
Popular in the Community