TikTok and Twitter users are poking fun at a sunglasses-wearing Rep. George Santos (R-N.Y.) for a picture that's received vintage paparazzi shot comparisons over the weekend.
The shot shows Santos in a pair of shades as he faces toward cameras and looks at a microphone with a crowd of people surrounding him in New York City.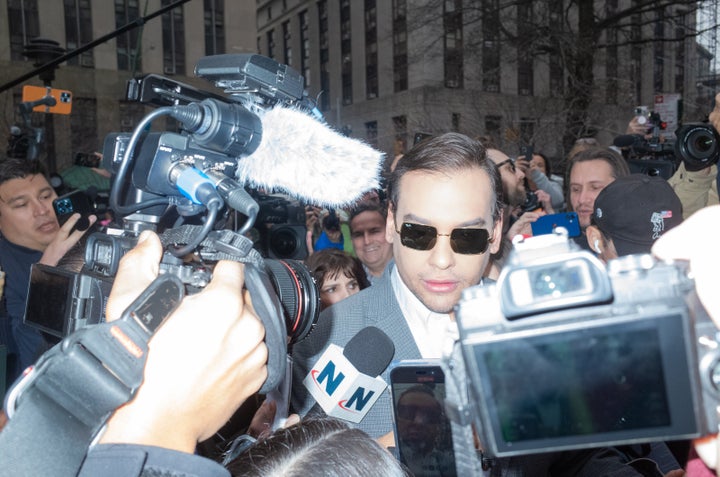 TikTok user Caroline Timoney, in a post captioned "he was born for this" with over 295,000 views, said nothing has made her laugh quite like the photo.
"So many people if they get accused of a crime they look like a mess, he has never looked better in his life," Timoney said. "He stepped out of the house with his shades on, he's leaning into it, so accusation chic."
Other users replied that the photo is Santos' dream "REALIZED" and compared the snap to a "Glamour" shoot.
"Why's he's giving kendall roy after the press conference," wrote one TikToker.
"Anna Delvey walked so he could STRUT," wrote another.
"It's sad how there's so many barriers to entry into reality television in our country, that so many people have to start off running for office," one user jokingly replied. "Guy just wanted to earn an honest living sewing chaos and being messy on Bravo."
Writer John Paul Brammer, in another tweet, noted that Lindsay Lohan's paparazzi-criticizing song "Rumors" came to mind before another Twitter user put the song to a video featuring the photo.
Santos appeared to switch his Twitter profile picture to the image in the wake of the memes.
You can read more reactions from Twitter users below.
Popular in the Community