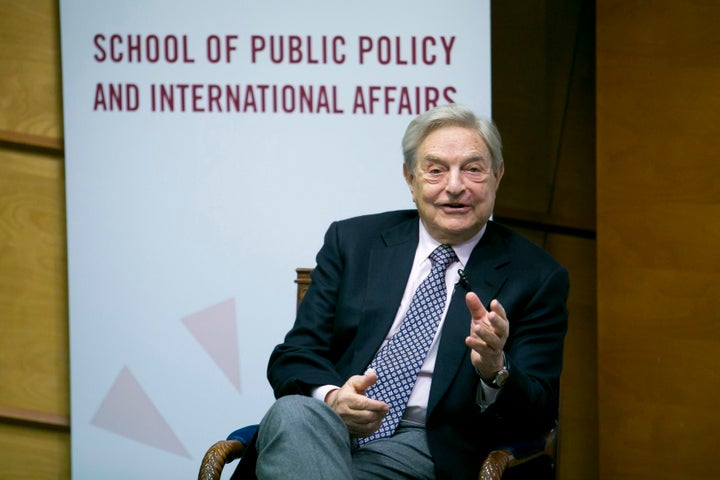 The Democrats heavy-hitters are finally coming out of the dugout to play ball in the brave new world of unlimited contributions and super PACs.
A spokesperson for Priorities USA Action, the super PAC backing President Barack Obama's reelection, confirmed to The Huffington Post Thursday that billionaire investor George Soros has committed $1 million to the PAC. A spokesman for House Majority PAC also confirmed to HuffPost that Soros had given a combined $500,000 to House Majority PAC and the Senate Majority PAC in September.
The New York Times' Nick Confessore was first to publish the news about the Soros donations. According to Confessore, Soros' political adviser Michael Vachon announced the contributions at a meeting of the liberal donor group, Democracy Alliance where former President Bill Clinton, Minority Leader Nancy Pelosi and Sen. Chuck Schumer (D-N.Y.) were urging donors -- most of whom have refused until now -- to give to super PACs. Aside from the Soros donations, another $10 million was promised by donors attending the meeting. Confessore writes that Soros, who did not attend the meeting, sent an email to Democracy Alliance members explaining his contributions:
"I fully support the re-election of President Obama," Mr. Soros said in the email. He had not contributed until now, he wrote, because he opposed the Supreme Court's Citizens United decision in 2010, which paved the way for super PACs and unlimited money in politics. But since then, Mr. Soros wrote, he had become "appalled by the Romney campaign which is openly soliciting the money of the rich to starve the state of the money it needs to provide social services."
It's a sharp contrast to where Soros stood shortly after the 2010 midterm elections, when he expressed criticism of the Obama administration before a group of donors at a private meeting and suggested they pledge their money elsewhere.
Soros already has given $1.275 million to super PACs, the majority of which went to the Democratic opposition research hub American Bridge. His announced contributions this election still come nowhere near the amount that he gave to try to unseat President George W. Bush in 2004. Soros donated more than $30 million in that election -- a record sum until international casino billionaire Sheldon Adelson dropped more than $70 million this year into a host of super PACs and non-disclosing non-profits.
Sabrina Siddiqui contributed to this report.
Before You Go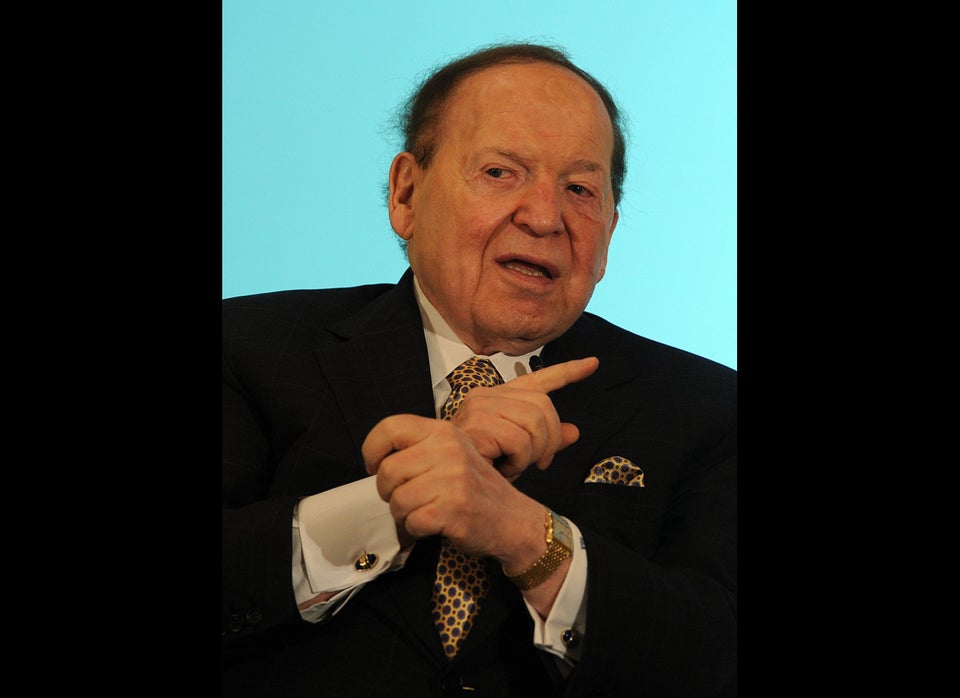 Donors Giving $500,000-Plus To Super PACs
Popular in the Community