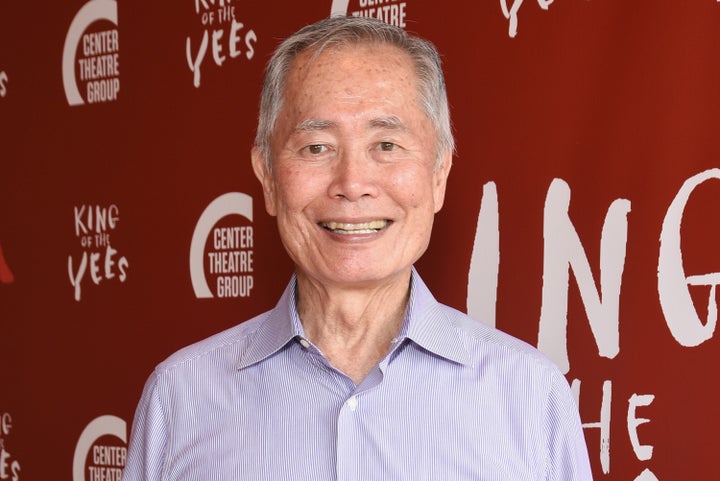 UPDATE: May 26 ― Scott R. Brunton, a former model who has accused George Takei of drugging and groping him without consent 36 years ago, says he is not walking back his allegations against the "Star Trek" actor.
Brunton accused the New York Observer of mischaracterizing his comments in an article published this week, headlined, "Exclusive: George Takei's Accuser Has Changed His Story of Drugging and Assault."
"I'm not a liar," Brunton told HuffPost. "I am sticking to my story."
One key detail that the Observer construed as Brunton changing his story, Brunton said, was really a matter of semantics.
The piece casts doubt on Brunton's allegation that Takei "groped" him by highlighting that Brunton said he did not specifically remember Takei "touching [his] genitals."
But Brunton told HuffPost the details he does remember certainly qualify as groping.
"My pants were down around my ankles, my shirt was pulled up," Brunton said. "I'm in this bean bag chair that George had guided me to. He's on top of me, he's trying to wrestle my underwear down off of me."
He added, "His hands were all over me trying to get the underwear off. And to me, that's groping."
Brunton was dismayed that the media had been treating the Observer story as vindication for Takei.
"It's as if there's a trial, and he's been proven not guilty," he said.
Months after George Takei was accused of sexual assault, former model Scott R. Brunton, who said the "Star Trek" actor drugged and groped him without his consent 36 years ago, is walking back certain parts of his story.
In a lengthy interview with The New York Observer's Shane Snow published Thursday, Brunton recounts the night at the actor's home where the alleged incident occurred but admits he didn't remember Takei touching his genitals.
He previously accused the actor of "groping my crotch and trying to get my underwear off" as he came to after having a drink Takei provided, which left him feeling dizzy and led him to pass out.
After the allegations surfaced, Takei flatly denied Brunton's account ― he maintains that he doesn't even remember them meeting ― and said he was "shocked and bewildered" by the allegation.
"Right now it is a he said / he said situation, over alleged events nearly 40 years ago," Takei wrote on social media in his one and only statement. "But those that know me understand that non-consensual acts are so antithetical to my values and my practices, the very idea that someone would accuse me of this is quite personally painful."
In addition to parsing out the details of the alleged groping, Snow notes various inconsistencies in accounts Brunton shared with numerous outlets, including his alcohol consumption that night, his weight at the time, whether Takei was wearing a shirt during their interaction and whether the two met for coffee years later.
As for the accusation that Takei drugged Brunton's cocktail, toxicologists interviewed for the story "immediately ruled out a spiked drink," as the drugs available at the time would have impaired his ability to drive home after the incident or remember that it occurred at all.
"There are drugs today that may do this, but they did not exist [in 1981]," one toxicologist says in the piece.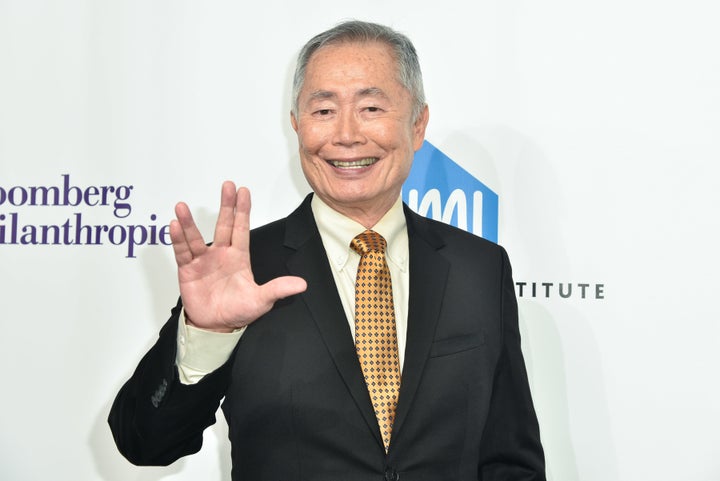 While Snow describes Brunton as "a sympathetic and well-intentioned man," he concludes that the model altered "key details and let slip that, in his effort to be listened to, he'd fabricated some things."
Snow adds: "This and other evidence would indicate a hard-to-swallow conclusion: We ― both public and press ― got the George Takei assault story wrong."
Takei has yet to respond to the story. HuffPost has reached out to his representatives for a comment.