This post has been updated to include a statement from Donald Trump's transition team.
The idea of a database that tracks Muslims ― which Trump appeared to fully support when he was asked about it early on the campaign trail ― was seconded by Carl Higbie Wednesday. In an interview with Fox News' Megyn Kelly, Higby, who served as spokesman for a pro-Trump super PAC, said the proposal would "pass Constitutional muster."
"There is precedent for it," he said.
"It is not a precedent," Takei said in the MSNBC exchange. "It is the most disgraceful chapter of American history."
"Registration of any group of people, and certainly registration of Muslims, is a prelude to internment," he said later. "This is something that we cannot have happen again. It is dangerous and it is a moral bankruptcy. We've got to stand up and resist this, and I would urge all good Americans to write to your congressional representatives and the president-elect and tell them that this is not what we stand for as a nation."
UPDATE: The president-elect's transition team issued a denial of Trump's support for a Muslim registry, despite video evidence in which he is seen supporting such an idea.
"President-elect Trump has never advocated for any registry or system that tracks individuals based on their religion, and to imply otherwise is completely false," spokesman Jason Miller said in an emailed statement sent to The Huffington Post on Friday. "The national registry of foreign visitors from countries with high terrorism activity that was in place during the Bush and Obama Administrations gave intelligence and law enforcement communities additional tools to keep our country safe, but the President-elect plans on releasing his own vetting policies after he is sworn in."
Check out Takei's comments ― and a portion of the video where Trump is seen discussing a registry ― in the clip above.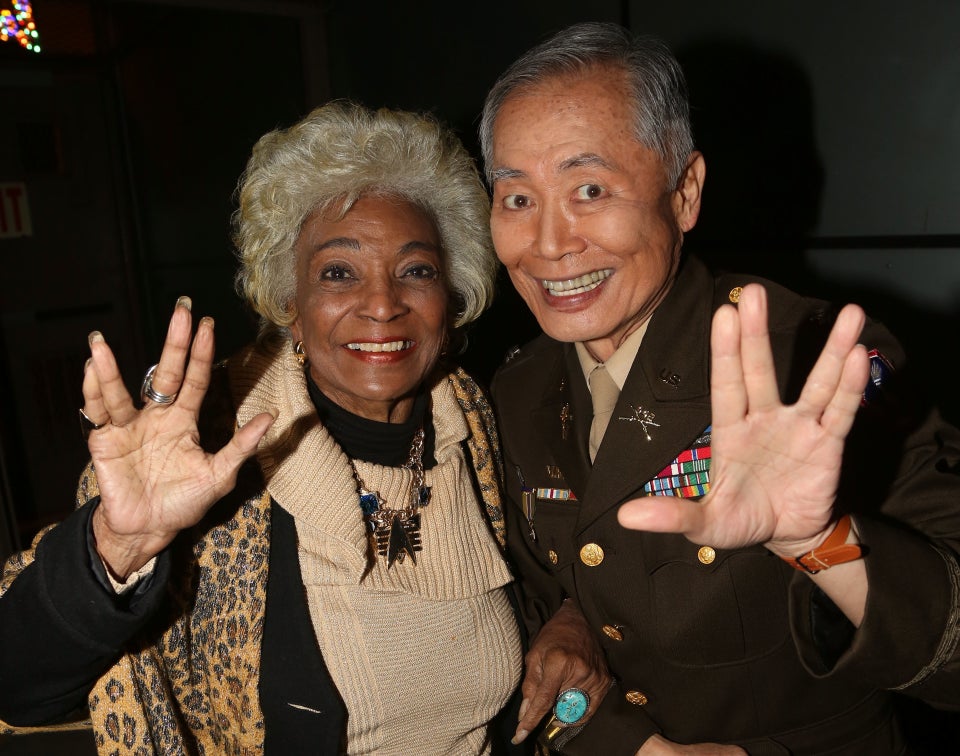 George Takei Through The Years