The "Star Trek" icon told The Stage in an interview published Thursday that he came out in 2005 because he was "so angry" over the veto that year by the then-Republican governor and "Terminator" star.
At the time, Takei had been with his now-husband Brad Altman for 18 years but had not discussed his sexuality publicly.
"I was silent during the AIDS crisis, which fills me with guilt, although I did write checks and checks to AIDS organizations," he said.
"Why did I come out when I did? Because Schwarzenegger presented himself as a movie star who had worked and was friends with gays and lesbians, many of whom voted for him, but then vetoed that bill," Takei said. "I was so angry that I spoke to the press for the first time as a gay man at the age of 68."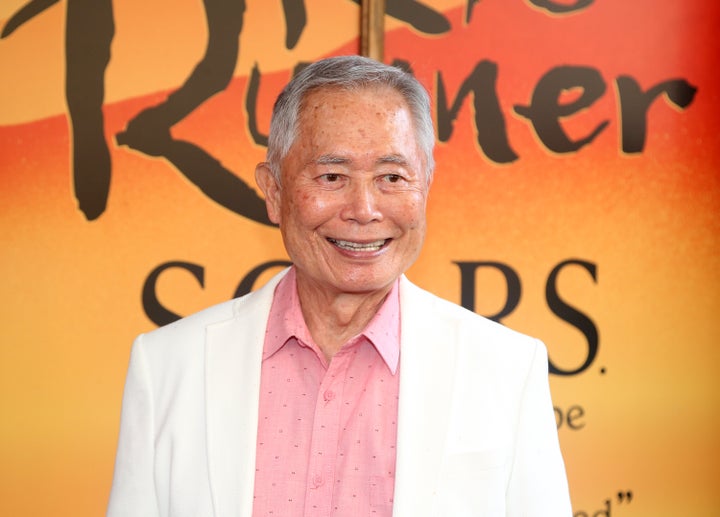 Takei told The Stage that it took him a long time to come out because of bias in the film and television industries.
"I learned at a young age that you couldn't be an openly gay actor and hope to be employed," Takei said.
"And I was already an Asian-American actor, so I was already limited a lot," he said. "To this day, there are big Hollywood actors who are not out in order to protect their careers."
Takei previously criticized Schwarzenegger in 2006, saying the former governor "betrayed" his friends in the LGBTQ community by vetoing the same-sex marriage bill the prior year.
"When he betrayed them and played to the narrowest, most reactionary, conservative segment of his base and vetoed that bill I felt I needed to speak out," Takei told The Progressive magazine at the time. "And in order for me to do that, I felt my voice needed to be authentic."
Popular in the Community