"Star Trek Beyond" actor John Cho revealed in a Thursday interview that he and the new movie's creative team have depicted one of the series' most iconic characters, Hikaru Sulu, as a gay man in honor of George Takei, who originated the role onscreen 50 years ago.
The 79-year-old actor and outspoken LGBT rights activist told The Hollywood Reporter Thursday that he thinks Sulu being in a same-sex relationship goes against what "Star Trek" creator Gene Roddenberry intended.
"I'm delighted that there's a gay character," Takei, who came out in 2005, said. "Unfortunately, it's a twisting of Gene's creation, to which he put in so much thought. I think it's really unfortunate."
Takei said Cho, who plays Sulu, called him a year ago to tell him the character would not only be gay, but also raising a daughter in"Star Trek Beyond," which hits theaters July 22. During that call, Takei said he asked Cho to persuade screenwriter Simon Pegg and director Justin Lin to create an entirely new character who would identify as gay instead.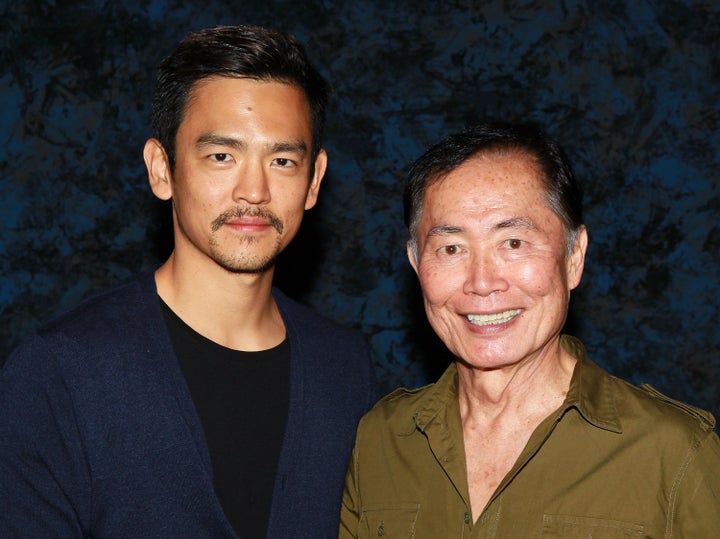 "I told him, 'Be imaginative and create a character who has a history of being gay, rather than Sulu, who had been straight all this time, suddenly being revealed as being closeted,'" Takei said. A later call from Lin wasn't enough to sway Takei's opinion.
Although Takei said the conversation with Lin left him feeling like a new gay character would, in fact, be created, he received an email from Cho confirming that wasn't going to be the case a month ago. While news of Sulu's sexuality is certainly drumming up buzz for "Star Trek Beyond," Takei said he remains disappointed.
"I really tried to work with these people when at long last the issue of gay equality was going to be addressed," he said.
Takei's response may comes as a bit of a surprise to fans, given the actor's devotion to LGBT advocacy in recent years. He has expressed interest in making the "Star Trek" universe more inclusive in the past. In 2015, he told Time magazine that he'd once asked Roddenberry why the franchise, which depicted biracial relationships and tackled other civil rights issues, didn't include any LGBT characters.
According to Takei, Roddenberry told him, "If I dealt with that issue I wouldn't be able to deal with any issue because I would be canceled."
As The Hollywood Reporter writer Seth Abramovitch pointed out in an article Thursday, the decision to depict Sulu as a gay man is somewhat anachronistic. Part of a reboot trilogy, "Star Trek Beyond" is supposed to take place before the action of the original series. In the "Star Trek" universe, that means that Sulu would've been in a same-sex relationship years before deciding to go into the closet.
Yikes. Meanwhile, Cho told Australia's Herald Sun on Thursday that he "liked the approach" to his character's sexuality in "Star Trek Beyond" in that the film doesn't make "a big thing" out of it. So here's to hoping the plot point is handled in good taste.
Before You Go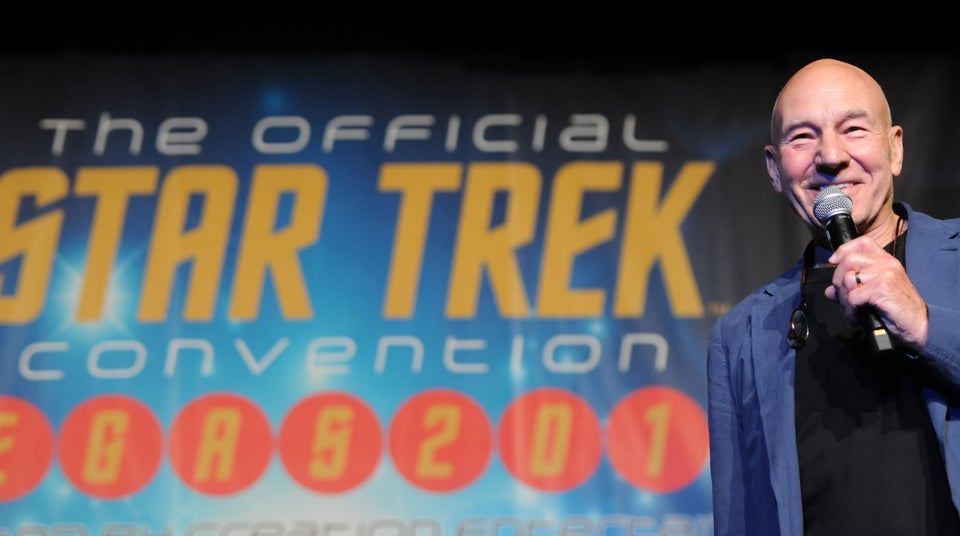 Ranking Every 'Star Trek' Movie, From Best to Worst
Popular in the Community