In the 1980s, George Takei was known by legions of loyal fans for his role as Mr. Sulu on "Star Trek." While some of those fans and colleagues considered Takei's homosexuality an open secret, the actor was not publicly out during that time. He did, however, actively participate in LGBT organizations, including a gay Los Angeles running club where Takei ended up meeting the love of his life.
An avid runner in the '80s, Takei joined the LA Frontrunners. His now-husband, Brad Altman, was also a member. Takei tells "Oprah: Where Are They Now?" that Altman made quite the impact.
"He was the best runner in the club," Takei says. "And also great-looking. So I went up to him and I asked him to train me for my first marathon."
Before long, Takei and Altman became partners. They kept their relationship a secret for 18 years until Takei came out publicly in 2005. Three years later, the couple married, surrounded by family and friends -- and a few of Takei's dear "Star Trek" costars.
"When Brad and I got married, we asked our very good friends from my 'Star Trek' days to be a part of the wedding party," Takei says.
Standing up as "best man" and "best lady" alongside Takei and Altman during the ceremony were Walter Koenig, who played starship navigator Chekov, and Nichelle Nichols, who played Lieutenant Uhura on the Enterprise. Though the wedding was a profound moment in the men's lives, Altman says that Takei isn't always so serious when discussing relationships.
"Notice every time George says something serious about relationships, he always laughs immediately after?" Altman teases.
"I find it amusing," Takei tells him, with a chuckle. "Bringing joy."
"No, he'll say, 'Notice Brad's gained some weight over the decade. Ha ha ha ha," Altman says, mimicking his husband's signature laugh.
"Well that is funny!" Takei insists.
A documentary about Takei's life, To Be Takei, opens in theaters August 22.
Before You Go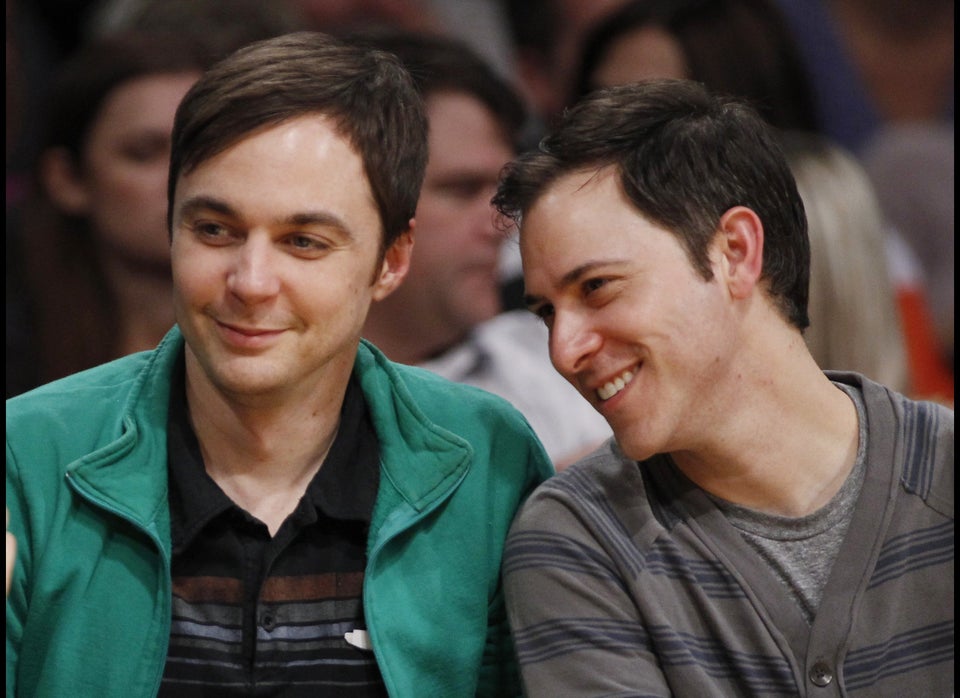 Celebrity Coming Out Stories
Popular in the Community