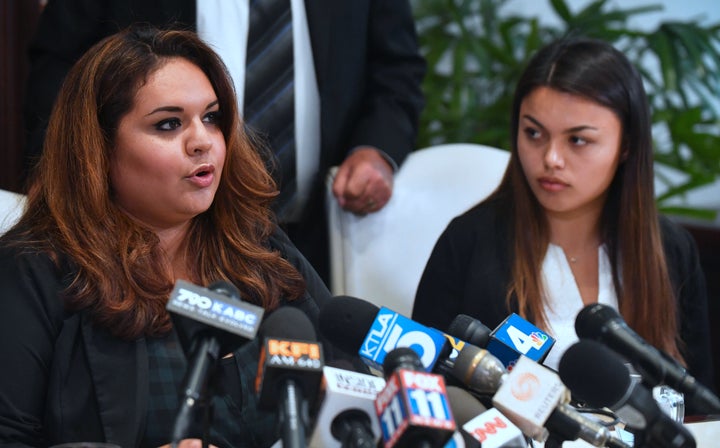 By Steve Gorman
LOS ANGELES (Reuters) - The U.S. Education Department has opened an investigation into how the University of Southern California handled complaints that a longtime campus health clinic gynecologist sexually harassed or abused his patients during pelvic examinations.
The agency's Office for Civil Rights will examine USC's response to reports of such misconduct by Dr. George Tyndall that date back to 1990 but were not fully investigated by the university until the spring of 2016, the department said in a statement.
"No student should ever endure sexual harassment or abuse while trying to pursue their education," Education Secretary Betsy DeVos said in the statement.
The university has acknowledged failing to properly act on at least eight complaints that were lodged against Tyndall between 2000 and 2014 but were never brought to light until they were uncovered during the course of an inquiry USC finally opened in 2016.
Tyndall was suspended at that time, and was allowed to quietly resign in 2017 after USC's inquiry concluded that his pelvic examination practices were beyond accepted medical standards and that he had harassed patients.
Disclosure that the university chose not to immediately report Tyndall to the state medical board, doing so only eight months later when he sought reinstatement, sparked a huge outcry from students, faculty and alumni.
The furor led university President C.L. Max Nikias to resign after nearly eight years as head of one of the most prestigious private institutions of higher education in the United States.
His ouster came as USC faced a mounting tide of civil litigation accusing Tyndall of misconduct and the university of complicity and negligence, as well as a criminal investigation by the Los Angeles Police Department.
LAPD detectives said last month they were investigating 52 complaints filed by former patients ofTyndall, alleging incidents of misconduct from 1990 to 2016. In addition, a USC hotline and special website has received more than 400 reports from concerned patients, the Los Angeles Times said.
Tyndall, 71, could not be reached for comment by Reuters but has denied any wrongdoing in interviews with the Los Angeles Times, which first reported the scandal.
The Education Department probe will look at whether the university's handling of the matter constituted a civil rights violation under Title IX of federal education statutes barring sex discrimination.
The U.S. Supreme Court has interpreted Title IX as requiring schools to respond appropriately to reports of sexual harassment and sexual violence against students.
(Reporting by Steve Gorman; Editing by Michael Perry)
Popular in the Community