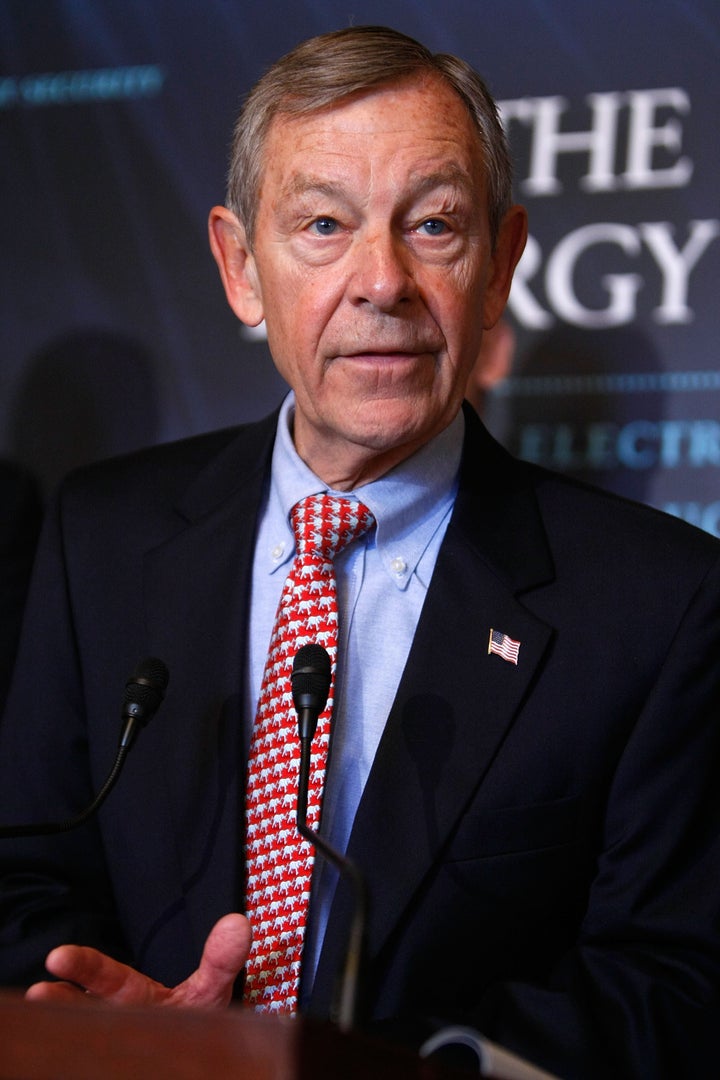 Retiring Sen. George Voinovich (R-Ohio) has broken ground in the Senate by becoming the first to announce that he won't support any extension of the Bush tax cuts -- for middle-class families or the wealthy -- on the grounds that it fails to address serious tax reform or take any real steps toward fiscal austerity.
"As I look at my experience, I believe that if this thing goes through and we extend it, we will kick this thing down the road," Voinovich said in an interview after addressing an Aspen Institute roundtable in Washington. "It's completely irresponsible."
Democrats are currently engaged in a last-minute battle to reject the extension of the Bush tax cuts for the top two percent of income earners, but some have suggested that the White House is already in the final stages of mapping out a package that would allow for a temporary across-the-board extension of the cuts in return for GOP support on the reauthorization of unemployment benefits.
Voinovich appears to be the only Republican senator to vocalize -- and certainly to act upon -- his worries that the GOP's insistence on the continuation of such broad tax cuts runs counter to the party's desires to slash spending, balance budgets and tackle the debt. Analysis of the cost of extending the Bush tax cuts for the wealthy alone has run at around $700 billion over the next decade, while the cost of a complete extension would rack up a nearly $4 trillion tab.
"The American people should know that a lot of the reduction of their taxes is borrowed money from China," he said, according to the Post. "You've got to pay for it. You've got to pay for it. You've got to pay for it."
Voinovich continued, saying that private discussions with his Senate colleagues uncovered similar sentiments regarding the costly tax cuts, but many of them were politically inclined to go along with the party line on the issue because of the current poor state of the economy.
Calling all HuffPost superfans!
Sign up for membership to become a founding member and help shape HuffPost's next chapter