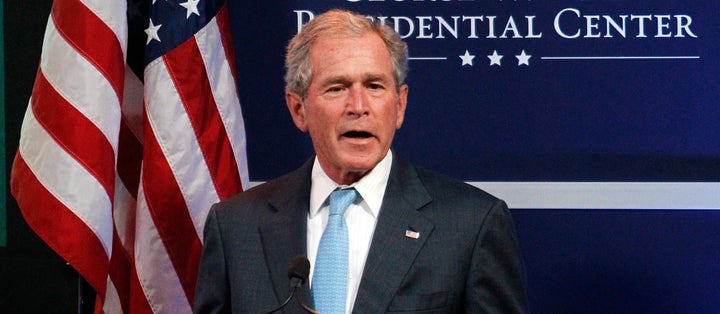 Former president George W. Bush weighed in on the release of Dick Cheney's new book during an appearance on Fox and Friends on Thursday morning.
Cheney has harsh words for some former Bush administration officials in his memoir, In My Time. Former Secretaries of State Colin Powell and Condoleezza Rice have both taken issue with the former vice president's portrayal of matters related to their respective tenures.
Bush said that it doesn't bother him that some members of his former White House team are disputing accounts Cheney relays in his book.
"I'm glad members of my family are giving their version of what it was like to serve the country," said the former president. Referring to his own memoir, which was released last year, he added, "I did the same thing. I put my version out there."
Bush explained, "Eventually objective historians will analyze our administration and draw objective conclusions."
On the campaign front, the former president weighed in on the race shaping up for the Republican presidential nomination ahead of 2012.
"I'm going to support our party's nominee," he said. "In the meantime I am going to remain an observer, an interested observer. I also follow baseball."
WATCH: (6:25)

Popular in the Community