Former president George W. Bush refused to comment on same-sex marriage on Thursday, saying he didn't want to wade into hot topics.
"Yeah, well, I'm not, I'm not weighing in on these issues, as you know, because I've made the decision to get off the stage," Bush replied. "And so I'm off the stage."
And he did weigh in on two other controversial issues -- immigration and national security -- during his interview with Rose.
On immigration reform, Bush said, "I hope it happens 'cause it's the right thing to do," adding that he was "impressed by the efforts thus far to get something done."
Rose also asked the former president about the fight against terrorism, and whether the country needs a new strategy.
"Well, that's gonna be up to the president and the people that have the intelligence. I don't have the latest intelligence so it's hard for me to give an opinion," he said. "I do believe however that the condition overseas matters to our security. And therefore, when you find people who are frustrated as a result of bad governance, there's a hopelessness that sets in. And that the extremists can exploit that hopelessness."
He added that his presidential library will be "helping to spread freedom as a way to marginalize the radicals."
Bush endorsed a constitutional amendment banning same-sex marriage in 2004, stating, "Marriage cannot be severed from its cultural, religious and natural roots without weakening the good influence of society."
Some of his closest allies, however -- including former Vice President Dick Cheney, former Republican National Committee Chair Ken Mehlman and Bush's own wife, Laura Bush -- have all come out in favor of marriage equality.
Before You Go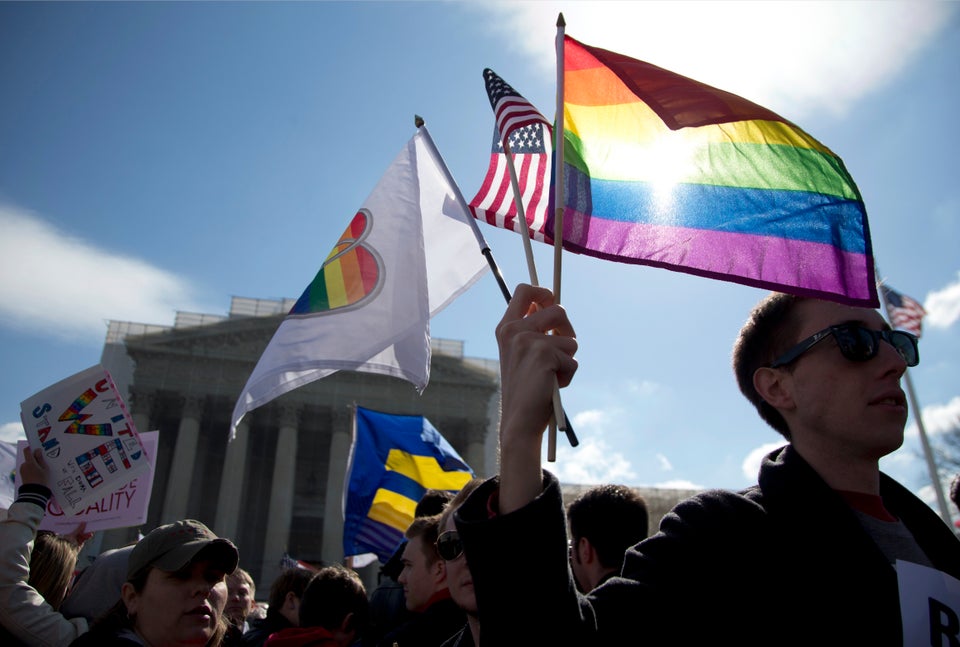 Supreme Court Proposition 8 Case
Popular in the Community