George W. Bush made headlines when he declined to comment on same-sex marriage to a Zambian journalist last week, arguing that he "shouldn't be taking a speck out of someone else's eye when I have a log in my own."
The former U.S. president now explained the somewhat cryptic remark further in a new interview with ABC News Chief White House Correspondent Jonathan Karl.
"I meant that I wasn't going to answer the question then, and I'm not going to answer it now ... I just don't want to wade back into the debate; I'm out of politics," he told Karl.
He then added, "I meant it's very important for people not to be overly critical of someone else until you've examined your own heart."
Bush offered similar sentiments in an April interview with Charlie Rose, saying he had "made the decision to get off the stage, and so I'm off the stage."
In 2004, Bush endorsed a constitutional amendment banning same-sex marriage.
"Marriage cannot be severed from its cultural, religious and natural roots without weakening the good influence of society," he stated, as quoted by CNN.
Before You Go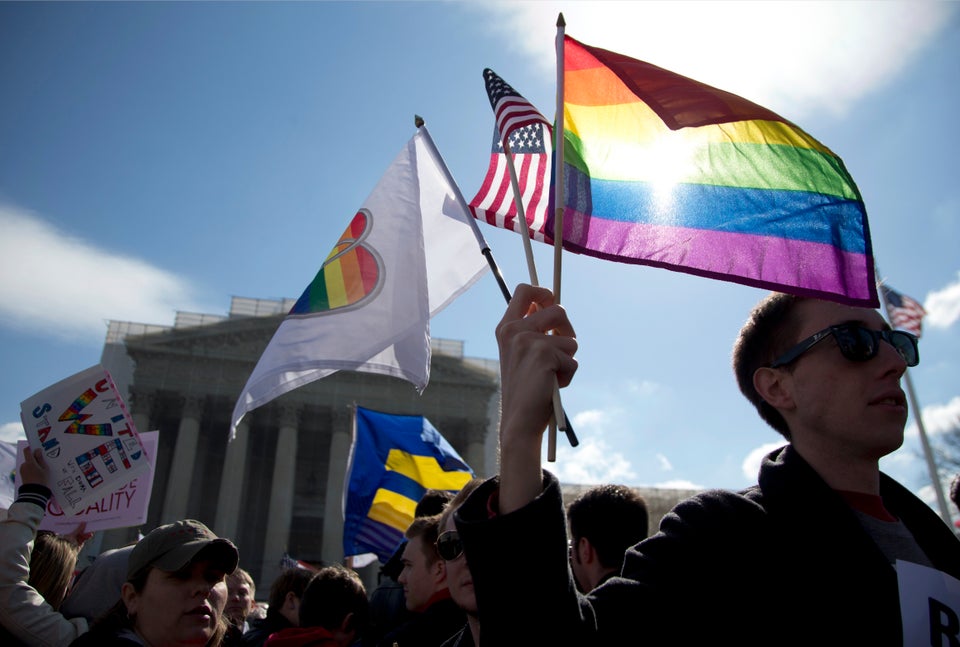 Supreme Court Proposition 8 Case
Popular in the Community