Bush warned that it's dangerous to appease the Russian president.
"I had a contentious relationship with him and I think whoever the president is, is going to find out that Putin will push and push and push until someone stands up to him," Bush told Ellen DeGeneres on the show broadcast Thursday.
Bush told a story about introducing his late dog, Barney, to Putin. Bush said when he introduced the small pooch to Putin, the Russian president was not impressed. About a year later, the Bushes were with Putin in Russia and the Russian leader introduced the couple to his dog, which was a gigantic hound.
"Putin looks at me and says, 'Bigger, stronger, and faster than Barney.' And you know, it speaks volumes when you listen to what somebody says," Bush said. "So, in other words, he's got a chip on his shoulder."
In 2001, Bush famously said that he had looked into Putin's soul.
"I looked the man in the eye. I found him to be very straight forward and trustworthy and we had a very good dialogue. I was able to get a sense of his soul," he said at the time.
In the wake of Trump's repeated attacks on the press, Bush also spoke of the traditional ties that a president has with the media, calling it a "symbiotic relationship."
"Here is what I believed when I was president, post-president – the nation needs a free and independent press. And the reason why is, is that power can be very corrupting and we need a press court to hold politicians to account, including me," he said. " I didn't like it sometimes when people said things, you know, about me but you know that's the job. I'm going to drop a big word on you – symbiotic relationship." Being powerful, Bush said, doesn't make anyone immune to criticism or to a corruption investigation.
The 43rd president spoke critically of Trump in an interview with People magazine earlier this week.
"I don't like the racism and I don't like the name-calling and I don't like the people feeling alienated," he said. "Nobody likes that."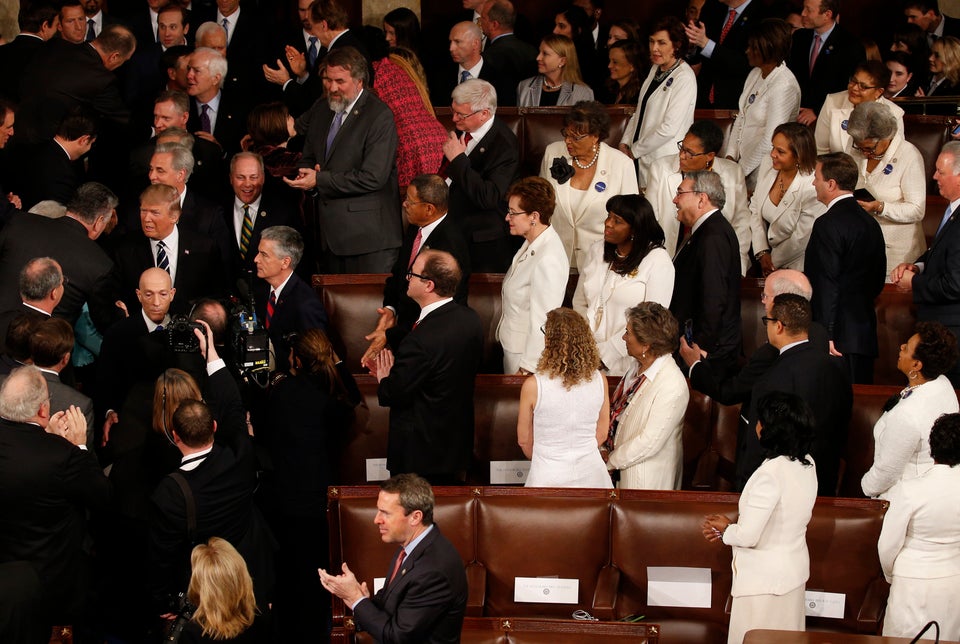 Trump's First Speech To Congress
Popular in the Community