For just a few hundred dollars, this bite of history can be yours.
An Iowa woman is auctioning off a McDonald's chicken nugget -- which she claims is fried in the likeness of President George Washington.
Rebekah Speights, of Dakota City, claims that she found the patriotic chicken bit three years ago while treating her children to "99-cent McNugget Tuesday" at a local McDonald's, according to the eBay listing. Speights said she almost trashed the presidential nugget, but then noticed a most distinguished forefather gazing up at her.
"I looked down at the McNugget and just started laughing," Speights told the Sioux City Journal. "I saw this portrait of George Washington staring back at me."
For three years, the nugget sat in Speight's freezer, only emerging for show-and-tell with house guests. That was until recently, when the McNugget was "called to a higher purpose," Speights wrote.
Proceeds from the McNugget -- currently bidding at $202.50 -- will be donated to the children's fund at the Sioux City Family Worship Center. The money will go toward raising $15,000 to subsidize summer camp for 50 kids involved with the church.
LOOK!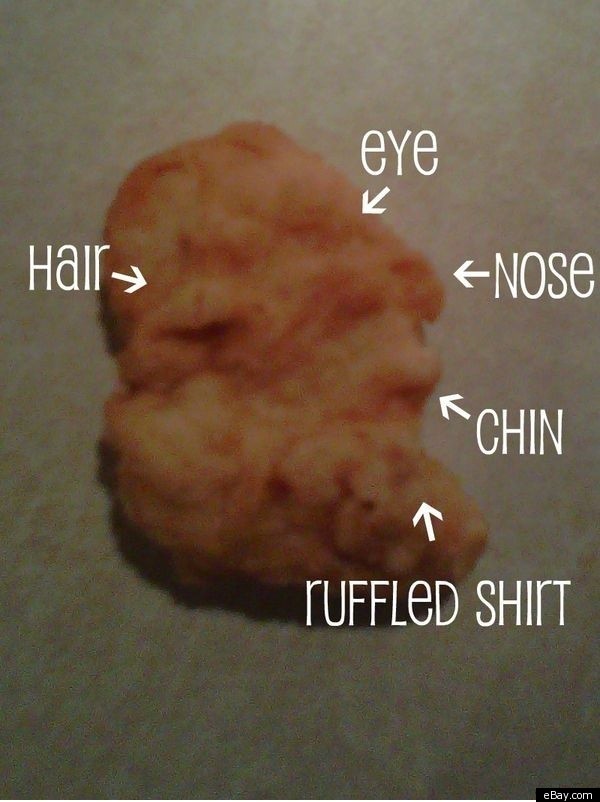 Popular in the Community