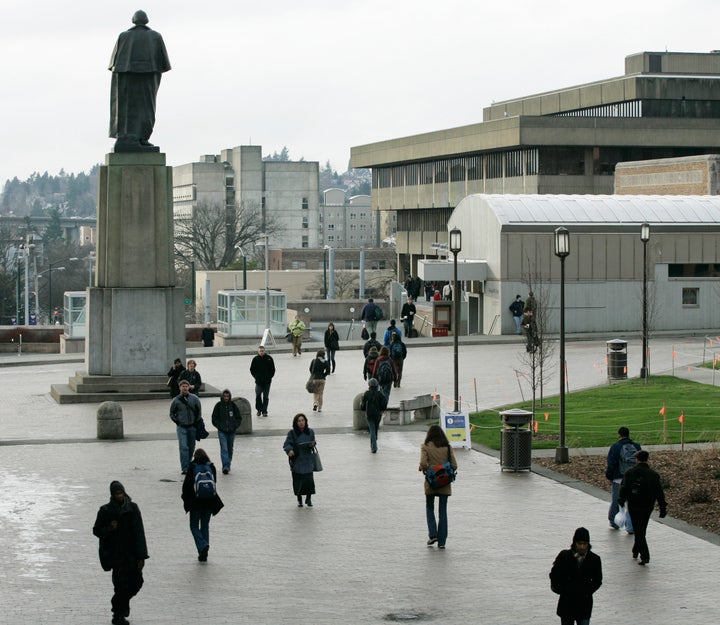 Online applicants to George Washington University's non-degree program were befuddled Wednesday morning when they received an acceptance letter to the program that was intended for a single applicant. The letter also included the personal information of the accepted student.
Dear REDACTED, GW ID#: XXXXXXXXX Congratulations on your admission to The George Washington University as a non-degree student for the Summer 2011 semester! GW's Summer Session occurs in 2 Sessions, Session I and II. Please use the following information as well as the ONDS website to facilitate your registration and time as a non-degree student at GW.
UPDATE: GWU has clarified that 7,647 received the erroneous email.
Candace Smith, executive director of media relations at GWU released a statement saying:
Earlier today, an acceptance e-mail to an individual non-degree applicant was sent out accidently to 7,647 non-degree applicants. In less than an hour, the university sent another email to that same group alerting them of the error and advising them to disregard the prior email. The erroneous email was sent through the ApplyYourself software application, which the Office of Non-Degree Students has been using since 2007. The error was inadvertent. We are working with the software vendor to minimize the possibility that this kind of error will occur in the future. We again apologize for any confusion.

There should be no impact to the student. We are working with the student to address any other concerns the student may have.
"I was confused," said Kristin Reid, a recipient of the email who completed the university's semester in Washington for journalism program in 2008. "I knew it was a mistake as soon as I got it."
The note ended with some details on registration for the session.
"I was worried this girl's information may be out there," said Reid, a graduate of the University of Minnesota.
The email was followed a few minutes later with a second email with the subject line of "PLEASE DISREGARD PREVIOUS E-MAIL:"
Dear student:

Please dis-regard the previous acceptance e-mail which was erroneously sent out. We unfortunately had an error that mailed out a single acceptance e-mail to every non-degree student who has ever applied through ApplyYourself here at GW. We apologize for this mistake and the inconvenience and appreciate your understanding in dis-regarding the e-mail.

We are handling the situation and appreciate those of you who have called and e-mailed us notification, however we have taken care of the situation.

Thank you,

Office of Non-Degree Students

By mid-morning, the event received attention on Twitter, with several accidental email recipients tweeting congratulations to the student.
The student whose information was released and the George Washington University did not immediately respond to requests for comment.

Popular in the Community