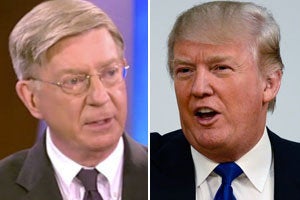 ABC News' George Will criticized Donald Trump's role in Mitt Romney's campaign on Sunday's "This Week," calling the real estate mogul a "bloviating ignoramus."
On Sunday, "This Week" moderator Jake Tapper wondered if Trump hurt Romney's efforts to convince voters to "take him seriously."
"I do not understand the cost benefit here," Will lamented. "The costs are clear. The benefit — what voter is gonna vote for [Romney] because he is seen with Donald Trump. The cost of appearing with this bloviating ignoramus is obvious it seems to me." His fellow panel members laughed at the remark.
Will continued, "Donald Trump is redundant evidence that if your net worth is high enough, your IQ can be very low and you can still intrude into American politics. Again, I don't understand the benefit. What is Romney seeking?"
His crack came months after Trump's own shots at the pundit. In March, the real estate mogul called Will "a totally overrated fool" with "the little glasses and the hair slicked to the side" after the latter suggested that the GOP should give up on its bid for the White House and focus on controlling Congress instead.
Before You Go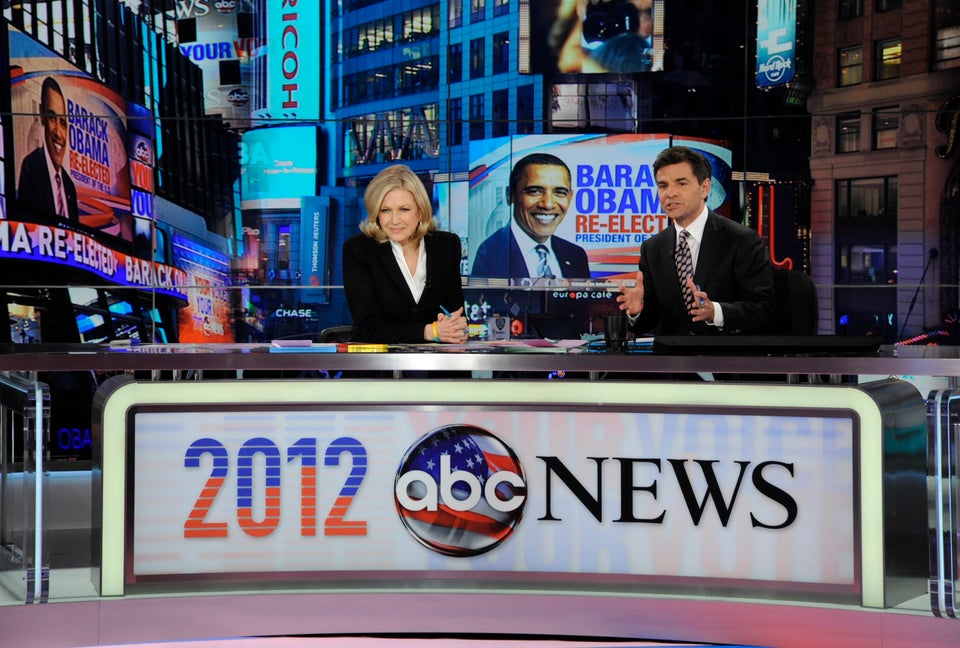 ABC News Journalists
Popular in the Community