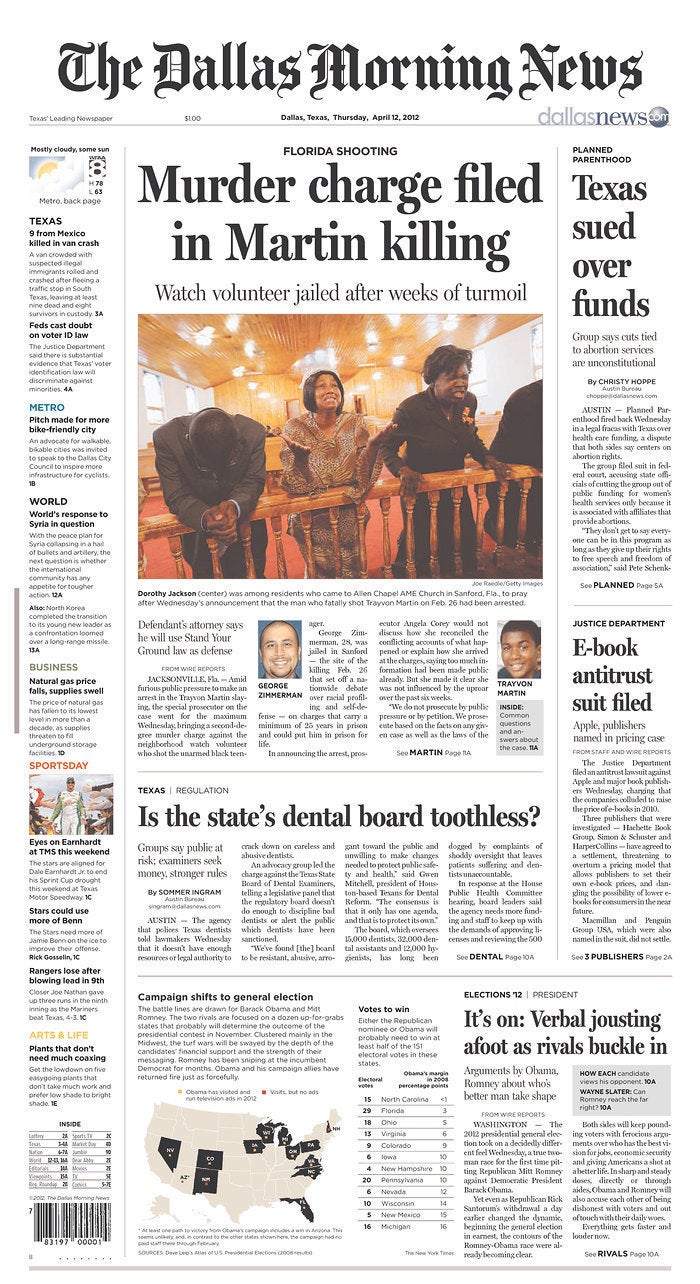 The Trayvon Martin case reached a critical turning point on Wednesday when George Zimmerman was arrested and charged for murder.
Zimmerman shot Martin, an unarmed seventeen-year old, dead in late February. Martin's death and the controversial police handling of the case have sparked national outrage and calls for his arrest. The tragedy has become a national story, and continues to dominate the headlines as new developments emerge.
Below, see how newspapers covered the news of Zimmerman's arrest.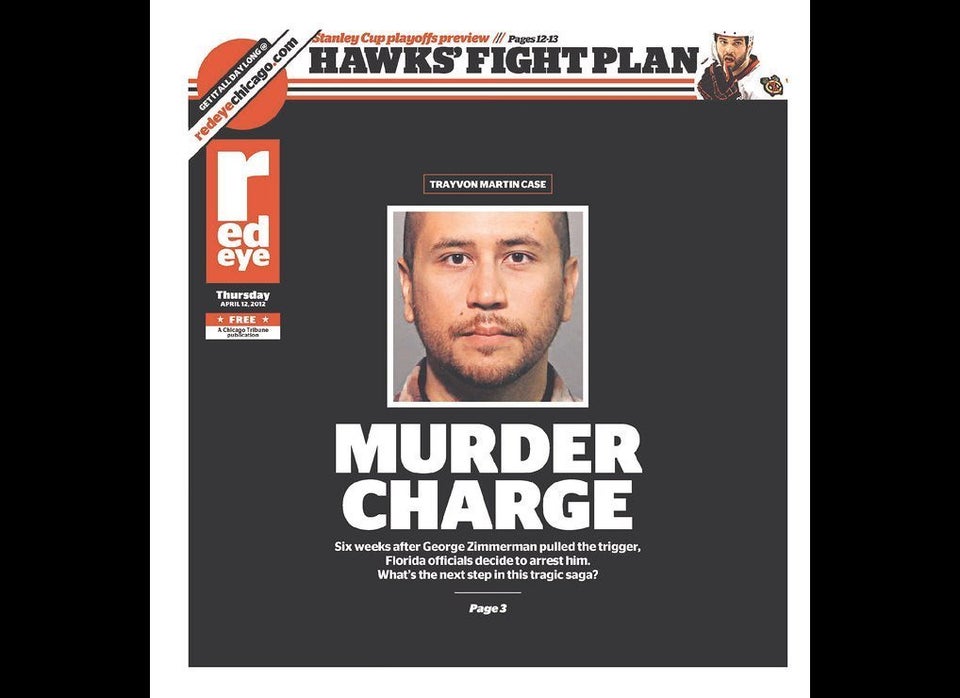 Popular in the Community