New details have emerged in an alleged road rage incident involving Trayvon Martin shooter George Zimmerman.
Apperson placed a 911 call reporting the incident from gas station. The call can be heard in the video above. Zimmerman was gone by the time police responded. On Thursday, Apperson again called 911 and said Zimmerman was in the parking lot of his workplace.
More from the Associated Press:
A driver says George Zimmerman, the man acquitted of murdering Trayvon Martin, threatened to kill him, asking 'Do you know who I am?' during a road confrontation in their vehicles, a police spokeswoman said Friday.

The driver, 35-year-old Matthew Apperson, told Lake Mary police officers that a passenger in a truck stopped at a light next to his car on a busy street in the Orlando suburb on Tuesday, rolled down his window and yelled, "Hey, what's your problem? Why you shaking your finger?"

Apperson said he was listening to music with his windows rolled up at the time, and that the passenger's yelling was unprovoked.

The truck's driver then asked Apperson, "Do you know who I am?" according to a police report. Apperson said he believed it was Zimmerman.

Zimmerman was acquitted last year of second-degree murder for fatally shooting the 17-year-old Martin, a case that drew international attention and spurred national discussions about race and self-defense laws. Martin was black and unarmed.

"George Zimmerman was the driver, and they were threatening to kick my ass and to shoot me," Apperson told a police dispatcher in a 911 call.

Apperson told the dispatcher that he pulled into a nearby gas station to use the phone since he didn't have his cellphone, and the truck followed him. Zimmerman drove the truck up to Apperson's car, blocking him in, Apperson said.

"He almost hit my car and he said he would shoot me then," said Apperson, who told the dispatcher that he never saw a gun in Zimmerman's truck. "Both of them were threatening to shoot me and kill me."

Apperson called police from the gas station, but the truck was gone by the time officers arrived. Apperson, who has a concealed-weapons license, was carrying a firearm at the time, according to the police report.

Officers told Apperson that without other witnesses or clear video identifying the driver as Zimmerman, it would be difficult to make a case, the police report said. Apperson said he didn't want to press charges.

On Thursday, Apperson said, he saw Zimmerman in his truck outside the disability benefits business where Apperson works.

"It seems like the guy is sitting there, waiting for me," Apperson told a dispatcher in another 911 call. "It's disheartening to see him lurking around here."

Officers who responded to the call confirmed the truck driver was Zimmerman. In a police car video of two police officers questioning Zimmerman, an officer pulls out a gun from Zimmerman's waistband. Zimmerman shows him what looks to be a license.

Zimmerman told officers that he had an appointment at the address, according to the police report. Also located in the strip of businesses are a psychiatrist's office and a Christian counseling center.

Apperson declined to press charges again. When reached by telephone Friday, he declined to comment.

Zimmerman's divorce attorney, Howard Iken, didn't return a telephone call from The Associated Press on Friday.

Zimmerman, who was a neighborhood watch volunteer, said he shot Martin in self-defense during a confrontation in February 2012 inside a gated community in Sanford, just outside Orlando.

Relatives of Martin accused Zimmerman of racially profiling the teen and instigating the fight. Zimmerman identifies himself as Hispanic.

Since his acquittal, Zimmerman has had several brushes with the law:

— Last year, he was arrested on charges of aggravated assault, battery and criminal mischief after his then-girlfriend said he pointed a gun at her face during an argument, smashed her coffee table and pushed her out of the house they shared. Samantha Scheibe decided not to cooperate with detectives and prosecutors didn't pursue the case.

— Earlier that year, Zimmerman was accused by his estranged wife of smashing an iPad during an argument at the home they had shared. Shellie Zimmerman initially told a dispatcher her husband had a gun, though she later said he was unarmed. No charges were ever filed because of a lack of evidence. The dispute occurred days after Shellie Zimmerman filed divorce papers.

— Zimmerman has also been pulled over three times for traffic violations since his acquittal.
Like Us On Facebook |

Follow Us On Twitter |

Contact The Author
Related
Before You Go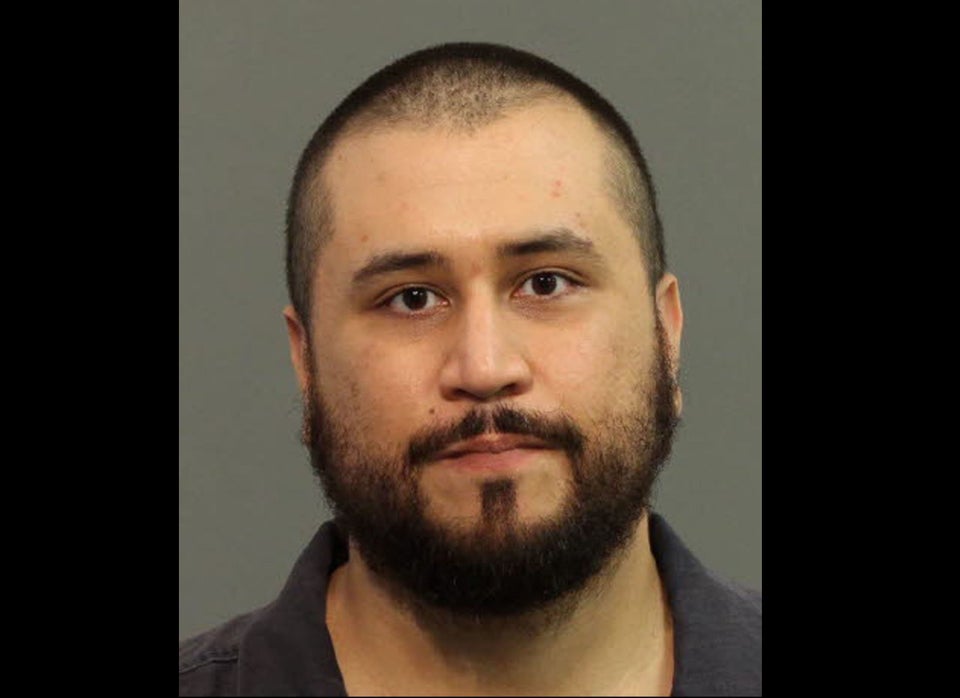 George Zimmerman
Popular in the Community