 In an interview Wednesday night with Fox News talk show host Sean Hannity, George Zimmerman said that when he shot and killed Trayvon Martin back in February, he was unaware of Florida's Stand Your Ground law -- the same law that apparently shielded him from arrest for several weeks after the killing.
In the exclusive one-hour interview with Hannity, Zimmerman said that he was unaware of the law, while his defense attorney, Mark O'Mara, for the first time said that he might assert the law as a defense at trial.
"Now that we have a lot of evidence considering what is self-defense, I think it's a proper presentation to go to a jury," O'Mara said.
It was O'Mara's first public affirmation of the defense. Previously he maintained that Zimmerman's actions on the night of February 26, when he shot and killed Martin in a gated community in Sanford, Fla., were more likely simple self-defense than a clear-cut case of Stand Your Ground.
"That statute has some troublesome portions to it, and we're now going to have some conversations and discussions about it as a state," O'Mara said during a press conference back in April. "But right now it is the law of Florida, and it is the law that is going to have an impact on this case."
Last night O'Mara said more affirmatively that Zimmerman acted in self-defense in accordance with the law.
Zimmerman was taken into custody the night of the shooting but was released a few hours later. According to early police reports, investigators, including lead investigator Chris Serrino, believed there was enough evidence to charge Zimmerman with negligent homicide. But at some point, then-Police Chief Bill Lee Jr. and State Attorney Norman Wolfinger opted not to arrest and charge Zimmerman in Martin's death.
Lee said publicly that Zimmerman had a right to defend himself under the law and that the legal bar to charge someone when they assert a self-defense claim was high.
The state's Stand Your Ground laws give wide discretion in the use of deadly force.
In a letter posted on the city of Sanford's website a few weeks after the killing, as the national spotlight grew hotter on Sanford and its police department for the handling of the case, Lee wrote that "by Florida statute, law enforcement was prohibited from making an arrest based on the facts and circumstances they had at the time."
"Additionally, when any police officer makes an arrest for any reason, the officer must swear and affirm that he/she is making the arrest in good faith and with probable cause," Lee wrote. "If the arrest is done maliciously and in bad faith, the officer and the city may be held liable."
Lee later stepped down as chief and was eventually fired by the city. Wolfinger, the state attorney, recused himself from the case, citing an unspecified conflict of interest.
Soon thereafter, Gov. Rick Scott convened a special task force to review the law and make recommendations on what changes, if any, might be appropriate. Scott also appointed special prosecutor Angela Corey to the case. Corey, who eventually brought second-degree murder charges against Zimmerman, has had her own complicated history with the Stand Your Ground law.
Corey prosecuted the case of Marissa Alexander, a mother of three in Jacksonville who was sentenced in May to 20 years in prison for firing what her family described as a "warning shot" at her abusive husband.
In that case, a judge struck down Alexander's Stand Your Ground defense, and a jury found her guilty of three counts of aggravated assault with a deadly weapon.
While the Alexander case did not garner the kind of national attention the Martin case has received, it did draw more attention to a law that some say has been misapplied, and with racial bias.
"Justice, with the laws of the state of Florida, was served," Corey said at the time. "But I don't believe her supporters will ever believe that."
Meanwhile, Scott's task force, which has been criticized as toothless and flawed, has traversed the state, holding public forums and speaking with local legal experts and attorneys.
The19-member task force, led by Lt. Gov. Jennifer Carroll, has been faulted as inherently biased and unfairly weighted with supporters of Scott, a Republican, and of the law itself. Four of the lawmakers on the panel either authored or voted for the law.
"This law is not the law that many of our legislators voted for. Nobody meant for this law to protect someone like George Zimmerman," task force member Rev. R.B. Holmes told The Huffington Post in June. "I think the Stand Your Ground law goes too far if criminals and thugs and drug dealers and gangsters and race haters -- black or white -- are using this law to protect themselves. But if a law-abiding citizen uses this law to protect his or her family, I think that is a good thing."
Opponents of the law say the problem is the law's vague and ambiguous language. Among them are Trayvon Martin's parents, who testified at one of the panel hearings held just outside of Sanford.
"Where does it say in these laws that the neighborhood watch volunteer can chase down an unarmed teen, shoot him and claim self-defense? We're not against the law. But the law has to be re-evaluated," Tracy Martin, the teen's father, told the panel. "Basically this law is telling us that it's okay to be a vigilante in our society," he said. "Fix these laws so that the law applies to a person who is literally in danger and trying to protect himself or herself."
Also of concern to some critics is the law's origin with a right-wing conservative lobbying and policy group, the American Legislative Exchange Council. ALEC has crafted such laws for states across the country and threw its support behind Florida's law. Due in part to scrutiny over the group's involvement in Stand Your Ground, as well as its role in controversial voter ID laws, civil rights groups and activists have rallied to put greater pressure on ALEC and its corporate sponsors. Several, including Pepsi, Coca-Cola, Amazon, Walmart and Dell, have severed ties with the group, which has since stated it would eliminate its social policy operation.
In the days and weeks after Zimmerman, 28, shot the unarmed Martin, 17, thousands across the nation took to the streets in protest. Petitions for his arrest and the repeal of the Stand Your Ground laws were drawn up and circulated on the web. Zimmerman became an unwitting symbol of the law and the underlying racial biases that its opponents see in its application.
But in Wednesday night's interview with Hannity, Zimmerman maintained his innocence of any crime and an ignorance of the law from which he has, at least initially, benefited.
Hannity said: "A lot of this case legally -- and we are going to get to Mark [O'Mara] in a few minutes here and ask him about a lot of legal aspects, because there are so many of them in this case -- has to do with Stand Your Ground. You have heard a lot about it. And I was just curious, prior to this night, this incident, had you even heard of Stand Your Ground?"
"No, sir," Zimmerman responded.
"You have never heard about it before?" Hannity asked, to which Zimmerman responded simply, "No."
Zimmerman also stated in the interview that he was neither a racist or a murderer. He said that he had no regrets: not for getting out of his car to follow Martin that night, not for having a gun on him or for firing the single, fatal shot into Martin's chest.
"We must worship a different God, because there is no way that my God would have wanted George Zimmerman to kill my teenage son," Tracy Martin said in a statement.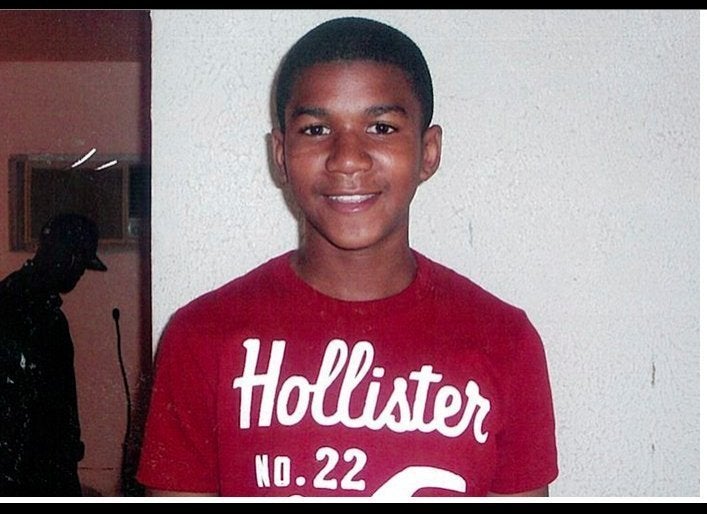 Pictures of Trayvon Martin and George Zimmerman
Popular in the Community