 Days later, Shellie Zimmerman called 911, stating that her husband was threatening her and her father with a gun, and that he punched her father in the nose.
She later stated that she never actually saw a gun, and decided not to press charges.
Wednesday, Radar Online obtained a photo of the bullet-riddled target that Shellie Zimmerman claims George left in their living room in late September, shortly after she asked him to get his things and move out.
"At the time, Shellie was in New York, appearing on the 'Today' show," a source told Radar Online. The source says that when Shellie returned to Lake Mary, Fla., "she went over to the house and discovered the target with bullet holes in various quadrants."
Shellie reportedly sent the photo to her lawyer, stating, "Look at the subliminal message George sent me." As another source pointed out to Radar Online, "It's really not that subliminal. A not-so subtle message, I think. It was clearly a threat."
Shellie Zimmerman's lawyer would not comment on the target when Radar Online contacted him.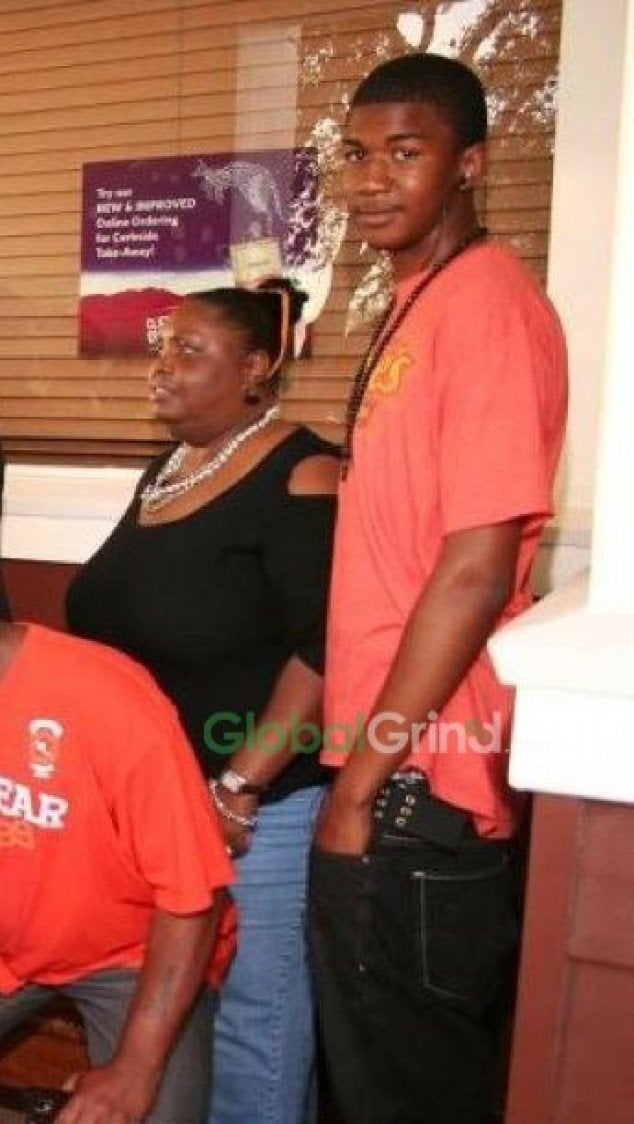 Trayvon Martin Timeline
Popular in the Community