A woman with close ties to George Zimmerman and his family told investigators that members of Zimmerman's family were boastfully proud racists and that for more than a decade Zimmerman sexually molested her.
"It started when I was six," the woman told investigators during an interview on the morning of March 20. "We'd all lay in front of the TV and we had pillows and blankets and he would reach under the blankets and try to do things and I would try to push him off but he was bigger and stronger and older," the woman said, audibly weeping in the Florida State Attorney's Office interview recording released Monday. "It was in front of everybody and I don't know how I didn't say anything, I just didn't know any better."
The woman, identified in various reports and in taped interviews with investigators as witness 9, said that from the age of six to 19 Zimmerman repeatedly fondled her, at times penetrating her vagina with his finger.
A number of news sources have reported that the woman is a relative of the Zimmerman family, though her exact relationship to Zimmerman was redacted from the interview recording. Zimmerman's legal team, in a statement released later Monday night, identified the woman as a cousin.
"We've known about this since the beginning but out of respect to her privacy, her emotional state, we haven't said anything," Natalie Jackson, an attorney for the family of victim Trayvon Martin, told The Huffington Post.
The woman told investigators that she was coming forward when she did because she thought that Zimmerman might have shot and killed Martin because he was black, and that she finally felt safe enough to make a report when Zimmerman had gone into hiding after the shooting.
"This is the first time in my life that I'm not afraid of him," the woman said. "[H]e cant get to me. If I saw him on the street or saw him anywhere it would just make me break down in tears, but now with everything going on I know that he's not going to be out in public. I won't go to Target and see him anymore. I'm not afraid of him anymore."
The molestation continued for years during visits between the families, she said. The Zimmermans lived in Virginia and moved down to Florida -- where the woman lived with her family -- not long after George Zimmerman graduated from high school. The last incident occurred in Lake Mary, Fla., where Zimmerman had moved into a house owned by his family ahead of their arrival from Virginia.
"It's not just me that he did these things to," she said. The witness said that she talked to another woman who she claims was also molested by Zimmerman, but would not come forward.
The woman's statements are part of the latest trove of evidence released by the State Attorney's Office, which is handling Zimmerman's second-degree murder case. Zimmerman is charged with Martin's February 26 killing in Sanford, Fla. Other evidence released Monday includes nearly 150 jailhouse calls made to and from George Zimmerman.
Zimmerman's defense attorney, Mark O'Mara, has argued that witness 9's statements should not be released and that because her testimony would not be introduced at trial, it was irrelevant. Some of the racial implications made by the witness, he said, could likely cause "widespread hostile publicity."
But Seminole County Circuit Judge Kenneth Lester Jr. issued an order in late June outlining which records prosecutors must release, and named witness 9's statements.
Witness 9 first made an anonymous call to law enforcement and shortly thereafter met with investigators with the State Attorney's Office. The revelations of alleged sexual molestation were buttressed by the woman's belief that Martin's race may have played a role in his killing by Zimmerman.
"I was afraid that he may have done something because the kid was black," the witness told investigators. "Because growing up they've always made, him and his family have always made statements that they don't like black people if they don't act like white people. They like black people if they act white and other than that, they talk a lot of bad things about black people."
The woman said that Zimmerman's Peruvian mother was among the more boastfully racist of the clan.
"His mother protested it very loud," the woman said. During one incident, the woman said that Zimmerman's mother had come to the witness's workplace, and during a discussion about President Obama, made it clear how she felt about him and his ethnicity.
"I don't like Obama," the woman claimed Zimmerman's mother stated. "She said, 'because he is black and I am a racist.'"
"I have a black girl that works right behind me and I'm like, what, are you just, let's go, and I kind of just swept her in the back," the woman recalled. "I can't believe that she stood there so loud and proud and said that she was a racist."
The woman's interview is the second testimony in the past week in which people familiar with Zimmerman's family have intimated that the group harbored negative racial views.
Last week, in another release of evidence which included dozens of interviews conducted by the FBI during its investigation into whether or not racial bias might have played a role in Martin's killing, an ex-fiancé of Geroge Zimmerman's said that Zimmerman's mother resented her because she wasn't white.
The woman, who described herself as being of Puerto Rican and Argentinean descent, said that Zimmerman's mother would talk openly about her racial views.
Zimmerman's mother would often talk about "marrying into white families in order to improve one's status," she said.
Witness 9 said that her family and the Zimmermans were close, and that they would take family trips together and would visit each other's home at least once a year.
On one occasion, when she was about 12 years old and Zimmerman a few years older, she said that Zimmerman made her look at and rub his penis not long after he'd had some sort of surgery on it.
Other times she said that he would take her behind the window curtains in the living room and kiss and fondle her.
Before each encounter he would give her a look, she said.
"Every time that we would go up there I could just look at him and he would give me a certain look and I would know if it was going to happen," the woman told investigators. "He just got this look in his eye ..."
After each encounter the woman said that Zimmerman would tell her not to tell anyone, to say that the two were just playing or laying down if anyone got suspicious or asked.
"I was a kid, I didn't know any better," the woman said. The last encounter happened when the woman was 19, she said. By then Zimmerman had moved to Florida, not long before his parents followed. That time, Zimmerman demanded that she lay down on the bed to receive a massage. Fearful, she said she did, but when he bent close to kiss the side of her face, his erect penis pressed up against her. At that moment she decided to run, she said. Zimmerman chased her to the front door.
"I was scared of what else was going to happen," she said.
"With him, he like, he was a different person to me. He was very intimidating and the fact that he made everyone love him and made everyone laugh and be so happy around him, I knew if I said anything he would just deny it," she said.

Meanwhile, George Zimmerman remains out of the public eye and in a safehouse after his release from the Seminole County Jail on July 6 on $1 million bond.
This story was previously updated to include audio recordings of witness interviews and reports that the woman is a relative of George Zimmerman.
UPDATE: 8 p.m. -- Hours after the release of witness 9's statements by prosecutors, Zimmerman's legal team, via its website, gzlegalcase.com, said that in the coming weeks it will "vigorously defend Mr. Zimmerman against the allegations."
In the statement, Zimmerman's legal team refers to witness 9 as a cousin of Zimmerman's, and says that it fought to block the release of her statements with an earlier court motion because, "The content of this statement is not relevant to the issues of this case, and it would not be admissible in the State's case in chief."
The motion further contends that this irrelevant statement should be withheld from public dissemination because of the substantial risk that public disclosure will lead to widespread hostile publicity which would substantially impair the Defendant's fair trial rights, and would pose a serious threat to the administration of justice.

That request was denied on July 13, 2012 by Judge Lester. Because there is a Motion for Disqualification pending, this morning, we asked the prosecution not to release Witness #9's statement until there was a ruling on the Motion for Disqualification. This is an appropriate request as, should the motion for disqualification be granted, reconsideration of recent rulings by the judge is appropriate. However, the prosecution elected to make the public disclosure anyway.

Now that this statement is part of the public record, the defense will vigorously defend Mr. Zimmerman against the allegations. In the next several weeks, there will be reciprocal discovery filed regarding Witness #9's statement.
Before You Go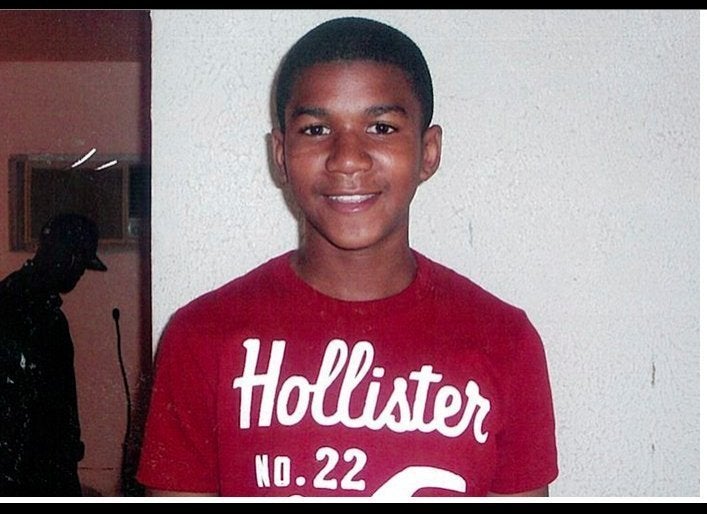 Pictures of Trayvon Martin and George Zimmerman
Popular in the Community