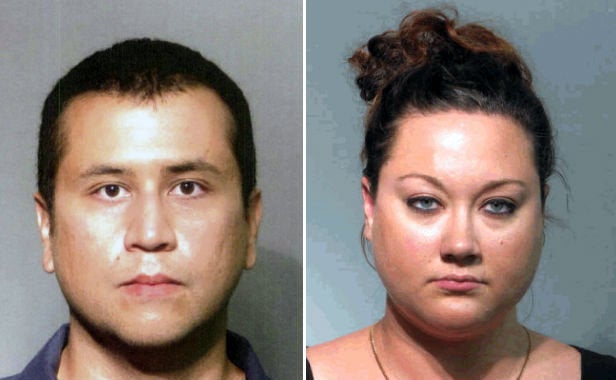 The special prosecutor in the case of George Zimmerman, the Florida man accused of murdering 17-year-old Trayvon Martin, released a half-dozen recorded jailhouse phone conversations between Zimmerman and his wife, Shellie, which prosecutors say reveal the couple's plans to conceal more than $130,000 of donated money via transfers between their personal bank accounts.
Prosecutors say that while George and Shellie Zimmerman told the judge under oath that they were broke, and their lawyer requested a low bond because of the couple's dire financial situation, they were instead paying off credit card bills and transferring funds into his wife's personal bank account from a Paypal account linked to a website to raise defense funds.
In a call on April 12 Zimmerman tells his wife how happy he is about all of the money pouring in from website.
"Oh, man, that feels good… that there are people in America that care," George Zimmerman tells Shellie. "Yeah they do," she responds.
Shellie Zimmerman then tells George how so many people had gone to the website that it crashed several times.
"It makes me feel happy and to lay here and um be okay," George Zimmerman tells his wife during that phone conversation.
"I'm so happy to know that you're gonna be okay," Shellie Zimmerman says. "After this… you're gonna be able to just, have a great life."
"We will," Zimmerman said.
The call was made the day after Zimmerman was arrested and charged with second-degree murder.
On Friday, State Attorney Angela Corey's office said that it would be releasing a trove of evidence in the case, including 151 audio recordings of phone calls that Zimmerman made from the Seminole County Jail. But not long after the announcement, Mark O'Mara, Zimmerman's attorney, argued that only a fraction of those calls -- which prosecutors used to have Zimmerman's bond revoked and charges levied against his wife -- should be released.
O'Mara has said that he plans on filing a motion to ask the judge in the case only to allow the release of phone calls that are directly related to Zimmerman's bond. Otherwise, he wrote in a web posting, the privacy of family and friends of his clients could be compromised.
"Our motion will contend that the majority of the phone calls are personal and irrelevant to the charges against Mr. Zimmerman or issues surrounding the next bond hearing," O'Mara wrote on gzlegalcase.com. "Moreover, the public release of these phone calls could jeopardize the privacy of friends and family of Mr. Zimmerman who are unrelated to the case. We will not be objecting to the release of phone calls that include conversations relevant to the the bond hearing or the charges Mr. Zimmerman faces."
Shortly after George Zimmerman's initial bond hearing in May, it was revealed that he had raised as much as $200,000 via a website to collect funds for his defense. At a June 1 hearing, his bond was revoked after prosecutors presented recorded jailhouse conversations in which the Zimmermans seem to collude to keep the funds hidden. Zimmerman told his wife to "pay off all the bills," which included those for American Express and Sam's Club credit cards.
"This court was led to believe they didn't have a single penny," prosecutor Bernie De la Rionda said at the hearing. "It was misleading, and I don't know what words to use other than it was a blatant lie."
According to court documents filed last week, prosecutors also obtained bank records showing that between April 16 and April 19, just days before Zimmerman's first bond hearing, Shellie Zimmerman transferred more than $74,000 from her husband's account to her own.
There were a total of eight transfers, according to the documents -- four transfers in the amount of $9,990, two for $9,999, and two others for $7,500. Even after Zimmerman's release, the large transfers of cash continued. On April 24, Shellie Zimmerman transferred more than $85,000 from her husband's account to her own.
Shellie Zimmerman was arrested and charged last week but that same day posted a $1,000 bond and was released.
George Zimmerman, who has plead not guilty to second-degree murder charges in the February 26 shooting death of Martin, has a new bond hearing scheduled for June 29.
This article has been updated to highlight quotes from the transcripts.

READ Transcripts Of Jailhouse Calls Between George And Shellie Zimmerman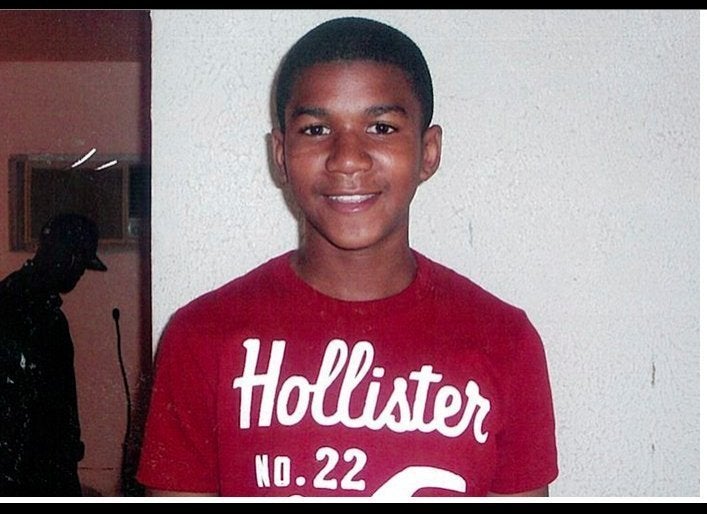 Pictures of Trayvon Martin and George Zimmerman
Popular in the Community