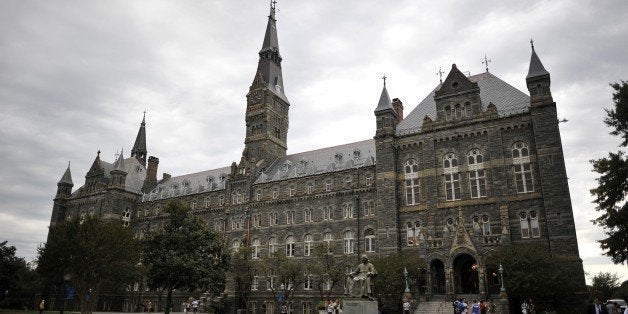 Georgetown University's board of directors voted last Thursday to end the university's direct investment of endowment funds in companies whose primary business is mining coal, making it the latest university to divest from fossil fuels -- although critics say the move doesn't go far enough.
The Georgetown resolution comes amid an international movement known as Go Fossil Free, in which climate activists are urging various institutions to end their investment in coal, oil and natural gas because of the central role they play in climate change. Thirty-two colleges and universities have pulled their investments from fossil fuels since 2011. The Rhode Island School of Design announced earlier this month that it plans to divest from direct investments in fossil-fuel extraction companies over the next two years.
According to estimates from GU Fossil Free, the Georgetown student group affiliated with Go Fossil Free, only 2 percent of the university's endowment is invested directly in fossil fuels, including gas, oil and coal. The estimates are based on information gained in private meetings with administrators, according to Georgetown undergraduate and GU Fossil Free member Aaron Silberman. Georgetown, a private university in Washington, D.C., is not required to release details of its investment portfolio. Its endowment has been valued at $1.5 billion as of April.
Silberman said the school had invested only "an insubstantial amount" of its endowment in coal.
The board said the same thing in its resolution, writing that an "insubstantial portion of the University's endowment is now directly invested in companies whose principal business is the mining of coal for use in energy production."
Karthik Ganapathy, the domestic communications manager at 350.org, the national organization leading the Go Fossil Free campaign, said that cutting coal from the school's investment portfolio is "an important and great first step." But the financial viability of many coal projects has already taken a hit, as more countries move to regulate emissions from power plants and as some banks back away from coal-centric efforts.
"It's sort of a foregone conclusion that coal is dying, which is why it's fairly easy for institutions to pull out of coal," Ganapathy told The Huffington Post. "Our position is that we want to see institutions follow through and divestment from the entire fossil fuel industry. We think broadly that commitments like this one are important and good first steps that give the institutions an in into considering and acting on full divestment."
GU Fossil Free expressed disappointment with the board's decision to divest only from coal, calling it "unacceptable" in an open letter posted to the group's website. The group said it will continue to urge Georgetown to "make the right decision" and divest from its other fossil fuel holdings as well.
GU Fossil Free has been pushing the school's administration and board of directors to end its investments in fossil fuels since January 2013. The group says it has strong support from students and faculty alike, and it remains hopeful that the board will eventually move toward full divestment.
"We are grateful to the board of directors for starting down this path," said Silberman. "[It's] a road which can lead to -- with sustained effort -- the success that the Georgetown community desires, to the success that the Georgetown community deserves."
The Georgetown board of directors did not immediately provide a comment Monday. But in its news release, Georgetown said that "the university will continue on a regular basis to evaluate in-depth issues related to socially responsible investments and management of the endowment."
CORRECTION: Georgetown University has invested 2 percent of its endowment directly in all fossil fuels -- not just coal -- according to estimates from GU Fossil Free. This article also mischaracterized RISD as divesting from all fossil fuel investments; they are divesting more specifically from direct investments in fossil-fuel extraction.
Related
Before You Go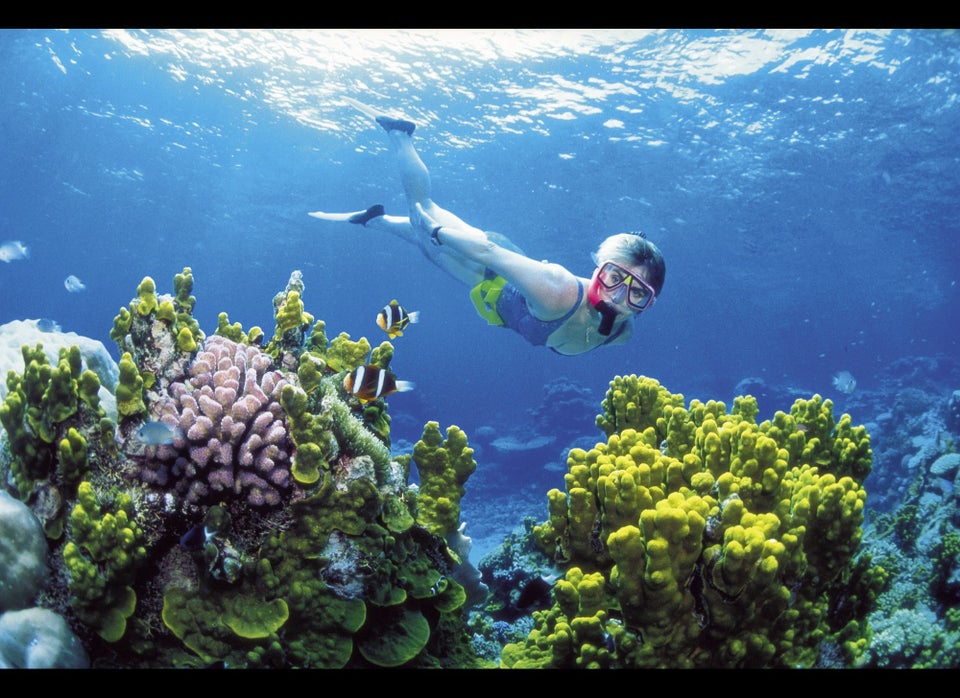 What Climate Change Just Might Ruin