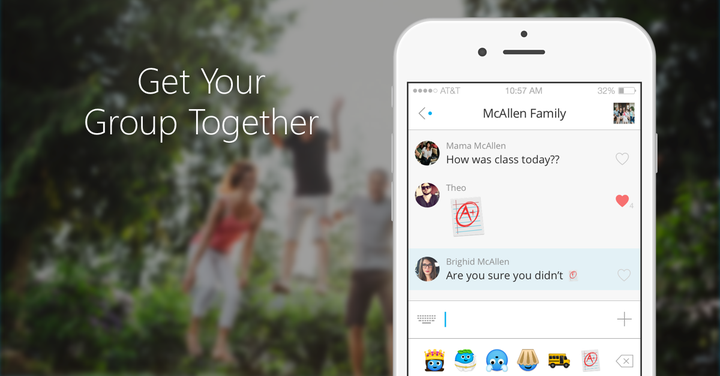 A community initiative that was intended to prevent crime in the Georgetown neighborhood of Washington, D.C., is being used to identify and target black individuals and other minority groups, numerous reports alleged this week.
GroupMe is a messaging platform not too different from Slack or WhatsApp: It lets individuals join a centralized chat room to seamlessly communicate with one another. Since 2014, the Georgetown Business Improvement District and the Metropolitan Police Department of Washington, D.C., have collaborated on "Operation GroupMe," which aims to prevent shoplifting and other crime in Georgetown by connecting businesses, law enforcement officers and residents.
But some store employees are instead using the platform to draw attention to black people and single out "ratchet"-looking and "suspicious tranny" customers, The Washington Post reported Tuesday.
The Post collected some of the alleged profiling messages:
"Suspicious shoppers in store," an American Apparel retailer said in April last year. "3 female. 1 male strong smell of weed. All African American. Help please."

...

"Suspicious tranny in store at Wear," reported one worker at Hu's Wear in May. "AA male as female. 6ft 2. Broad shoulders."
"AA female late 20...just stole from Lacoste," reads one post.

"Need someone ASAP...person walking out...BLK male," reads another.


According to CBS, local reporter Peter Murray "found that from March 1st to July 5th of this year, 330 people were identified in messages warning of suspicious or criminal activity. Of those, 72 percent were described as African Americans." 
Rachel Cothran, communications director for the Georgetown BID, sent The Huffington Post a statement Thursday acknowledging the problem but saying the reports had blown it out of proportion.
"Unfortunately, some media reports to date have not made clear that a very small number of posts carried implications of racial profiling," the statement reads.
Cothran later clarified that businesses that participate in Operation GroupMe are given strict training.
"We hold regular training meetings and face-to-face communication with members of the group. If people misuse the app, we remove them from the group," she said.
The BID claims that the Georgetown Public Safety group conducted an analysis of all messages between January and September of this year and "found that 5 percent of all posts could be considered racial profiling."
Still, no matter how limited the profiling or swift the corrective action, the messages illustrate obvious tension in a heavily white community. While Washington, D.C., is 49 percent black, Georgetown is very different: Eighty-one percent of residents are white.
GroupMe did not respond to repeated requests for comment. The Metropolitan Police Department declined to comment.
A similar controversy ensued last year when two Manhattan residents launched an app called "SketchFactor," designed to help people avoid "uncomfortable" areas. And 2013 saw the birth of "Ghetto Tracker," which requires no additional explanation.
Calling all HuffPost superfans!
Sign up for membership to become a founding member and help shape HuffPost's next chapter