Students at Georgetown University in the nation's capital are showing that their voices matter and can influence change.
The university will rename both Mulledy Hall, a residential dorm, and McSherry Hall, a campus mediation center. The university, a Catholic institution, named the buildings after two of the university's presidents who in the 1830s sold Jesuit-owned slaves to finance the school's debt.
According to the Washington Post, former university president Rev, Thomas F. Mulledy authorized the sale of about 272 slaves and his successor Rev. William McSherry served as an adviser to Mulledy's slave sale. The number slaves sold, 272, has galvanized current Georgetown students using the hashtag #GU272 on Twitter.
On November 14, current university president John DeGoia announced the building name changes after consulting with the university's Working Group on Slavery Memory and Reconciliation, a team made of 16 students, faculty, and administrators.
The official announcement followed student demonstrations and protests against the university's racist history. On November 13, Georgetown students staged a sit-in in the president's office that started midday until the office closed at midnight, at which point the students resumed the sit in the following morning.
Several student's social media posts from the sit include the hashtag #insolidaritywithmizzou, adding to the movements of student organized protests on the issue of racism on university campuses.
For now the buildings at Georgetown have new temporary names until permanent ones are chosen. Mulledy is now Freedom Hall and McSherry is now Rememberance Hall.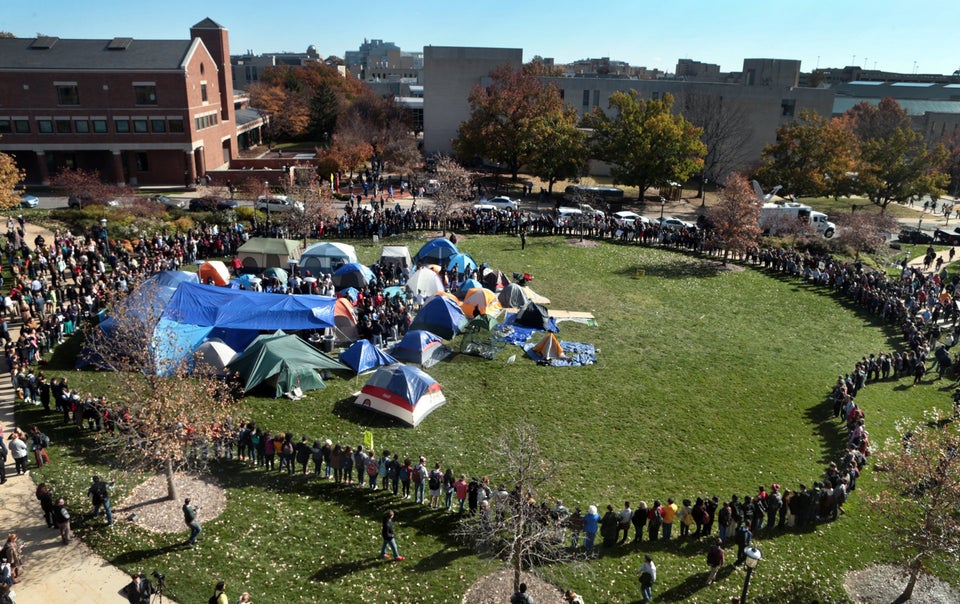 Scenes From The Protests At Mizzou
Popular in the Community