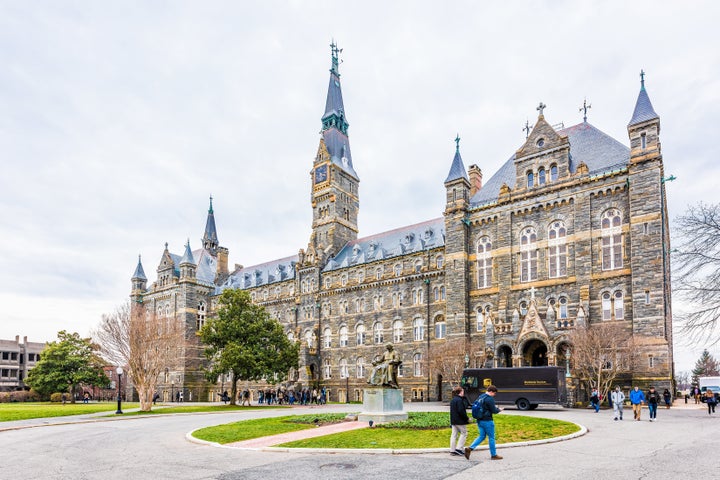 The graffiti was found inside a women's restroom at the Catholic university's LXR residence hall, according to an email sent to students by the school's president, John J. DeGioia.
"We have been confronted with an abhorrent act of anti-Semitism," DeGioia wrote, as students and staff marked the beginning of the Jewish High Holidays.
DeGioia said the Nazi symbol was "accompanied by threatening and derogatory language advocating for violence against women."
Claire Goldberg, an undergraduate and co-president of Georgetown's Jewish Student Association, said anti-Semitic incidents have become more common after the 2016 presidential election. In the three weeks since the academic school year began, there have been at least three acts of anti-Semitic vandalism.
"It's been really hard on the community, especially for the new students who are Jewish, to be immediately faced with something so awful," Goldberg told HuffPost. "It's also the High Holidays, so it's been difficult for us to have this time to celebrate the Jewish new year and come together as a community when there's also someone on campus who is doing these things that are so explicitly anti-Semitic."
Campus and D.C. metropolitan police are investigating the incident, according to a press release by university officials. The university also said campus police have increased surveillance at residence halls and that the perpetrators could face criminal charges.
"Georgetown University strongly condemns acts of hatred, racism, bigotry, anti-Semitism, sexism, and Islamophobia," the university said in the press release.
DeGioia noted that it was "disturbing" that the vandalism occurred on Rosh Hashanah, on the same night that he joined campus chaplains and students for holiday services in an auditorium several blocks from the LXR residence hall.
The incident highlights security concerns many Jewish organizations are facing during the High Holidays, amid rising anti-Semitism and in the wake of recent neo-Nazi and white supremacist rallies.
"Anxiety levels are high," Jonathan Greenblatt, CEO of the Anti-Defamation League, told HuffPost. "We're seeing an increase in anti-Semitic incidents over the past year, and in light of the anti-Semitism at full display in Charlottesville, this public display of hate is fresh in the minds of Jewish groups."
The neo-Nazi marches in Charlottesville, Virginia, last month were just one manifestation of larger trends the country has witnessed in recent months. Hate crimes rose 5 percent across the board from 2015 to 2016, according to data collected by the Center for the Study of Hate and Extremism at California State University, San Bernardino. Hate crimes reported against Jews during this time period were higher than hate crimes reported against other groups for several regions, including New York City and Montgomery County, Maryland.
The ADL also tallied anti-Semitic attacks, including both criminal and non-criminal incidents, and discovered a 34 percent increase nationally from 2015 to 2016. Nearly 30 percent of all the incidents ADL recorded last year occurred in the last two months, around the time of the presidential election. ADL also found that in the first quarter of 2017, anti-Semitic incidents rose 86 percent nationally over the same period last year.
Georgetown has worked to promote inclusivity and interfaith dialogue through an initiative called "platEd," which brings together diverse groups of faculty, staff and students to discuss issues of identity and bias. In his email, DeGioia urged members of the campus community to get involved.
"While we investigate these bias-related incidents, we must also continue our work to prevent them," he wrote.
Goldberg added that the incident has elicited messages of solidarity from students and faculty. Jewish students came together on Thursday to post messages of positivity and Rosh Hashanah greetings in the main square on campus, she said. Other campus leaders, administrators and student religious groups also reached out to Goldberg and her JSA co-president to offer their support.
"There might be one person on campus who hates us," Goldberg said, "but there are 8,000 other undergrads who love and support us and are proving that Georgetown is a place we belong."
(Note: Claire Goldberg is the daughter of a HuffPost newsdesk editor.)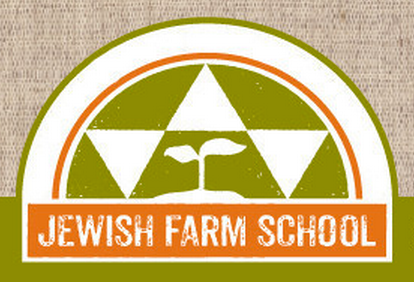 Jewish Social Justice Organizations