Sometimes it feels like there are no new travel destinations to explore. The preponderance of Starbucks makes almost any locale feel familiar. Nearly every European capital has the same fast fashion chains. And why bother going to Italy when authentic Italian cuisine can easily be had at home?
Here's a secret to finding that place like no other, instead of following the crowd, follow your stomach. Churchkhela anyone? Pass the Khachapuri. If you've never heard of either then you don't know Georgia, not the Peach State, but the Caucasus country at the intersection of Europe and Asia.
Here delicious Khachapuri, the original personal pizza, is devoured daily, the fruity confection Churchkhela is a national obsession and hundreds of indigenous grapes produce wines served at some of the best restaurants in the world.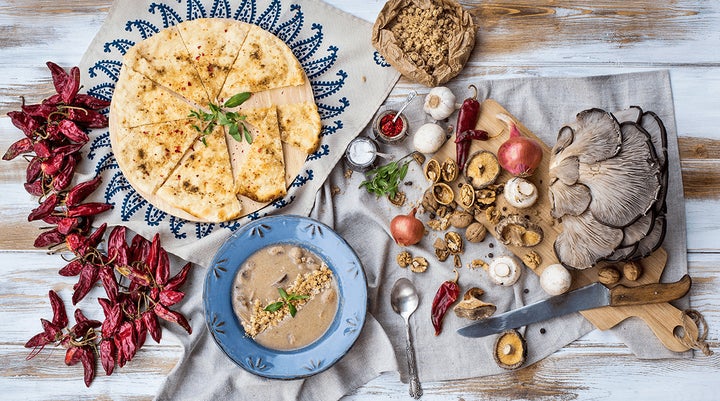 Georgian cuisine, hard to find outside of New York City, is completely different from any other partly due to its position on the Silk Road. There's Russia to the north, Turkey to the West, Azerbaijan to the East, Armenia and Iran to the South. All of these influences have made Georgia the multicultural hub it is today and are reflected in its food, architecture and arts.
One of the biggest restaurants to make the impact on culinary scene is Barbarestan which recently opened and is fast becoming a destination restaurant. Chef Levan Kobiashvili found his inspiration for Barbarestan's menu in a 19th century cookbook written by the revered chef Barbara Jorjadze. Many of Jorjadze's recipes draw on Silk Road influences which Kobiashvili updated with modern twists. The family owned restaurant is fittingly housed in a former butcher shop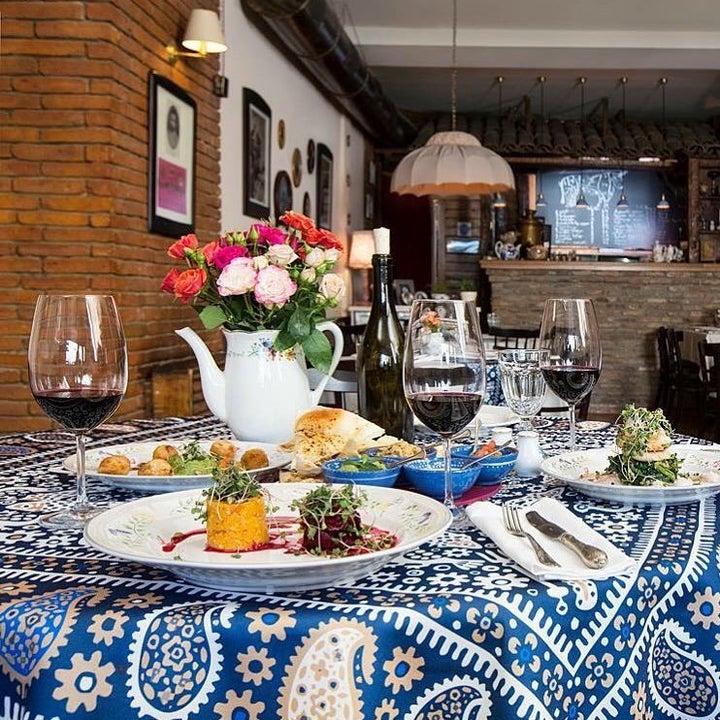 Kobiashvili also teaches visitors and locals alike how to make dishes from the cookbook written in 1885 at the ultra modern Culinarium, a hybrid culinary school restaurant run by the chef Tekuna Gachechiladze, owner of the renowned Café Littera. Dubbed the Queen of Georgian Fusion, she credits her unique vision to centuries of hostile invaders who left their mark in Georgia's kitchens.
Not to be overshadowed by the main course, Georgia produces some of the best under the radar wines. Copenhagen's Noma has them on the menu and Yotam Ottolenghi the celebrated London based chef serves them at his restaurants. Underscoring its ascent in the wine world Georgia this year landed on Conde Nast Traveler's list of hottest upcoming wine destinations.
Part of the mystique and allure behind Georgian wines stems from an 8,000 year old tradition of fermenting grapes in clay vessels known as Qvevri that are buried in the ground. This ancient method has even made it onto UNESCO's Intangible Cultural Heritage list.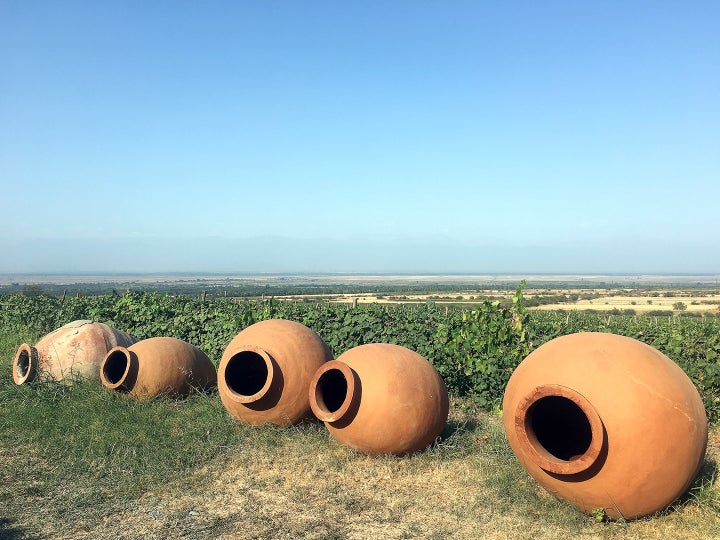 At Iago's, a small, organic winery near Mtshketa, Iago Bitarishvili uses 300 year-old Qvevri that have been passed down from generation to generation. The winemaker is also president of the Georgian Association of winegrowers and often represents Georgia's wine traditions and culture abroad. He was among the first to embrace organic winemaking in 2005. And while many talk of increasing production, Bitarishvili, who produces 5,000 bottles of wine annually, says he chooses not to, preferring to focus on quality and control.
Thanks to Iago's vision new wineries are opening their doors to visitors. At the Babaneuri Winery next to small village of the same name Anzor Idoidze crushes Kisi and Kakhuri Mtsvane grapes by press then feeds them into a massive Qvevri holding up to 2,000 liters of wine. The result is a perfect fermentation and natural filtration system that yields a beautiful amber colored unfiltered wine.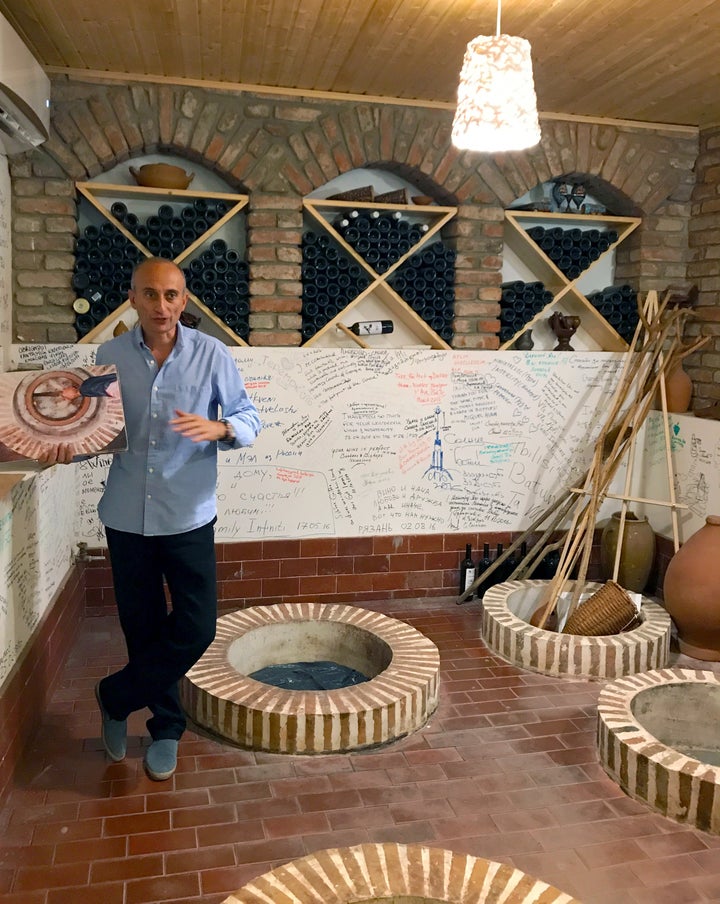 Idoidze notes that of the 2,000 grape varietals in the world, more than 25%, have a Georgian origin. The vintner and his partners are busy putting finishing touches on hotel where guests will be able to enjoy breathtaking views of the vineyards and surrounding hills.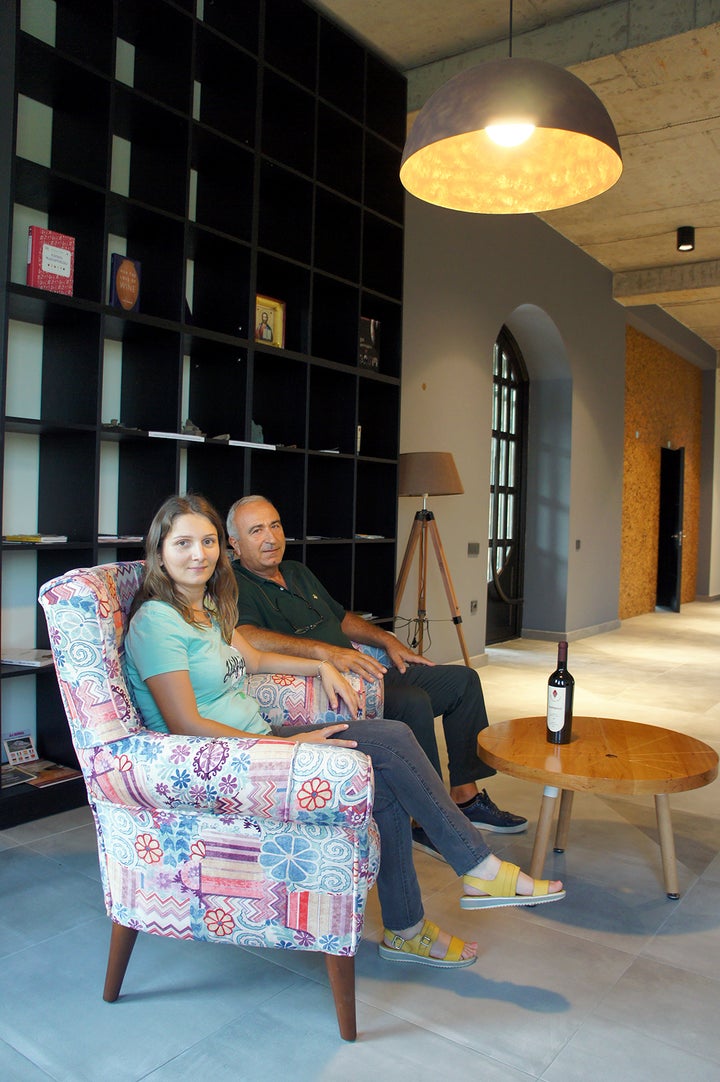 The hotel exterior evokes historical medieval stone towers but the rooms are designed with simple and modern sensibility. And Babaneuri's newly opened kitchen serves traditional and modern Georgian dishes that compliment his wines.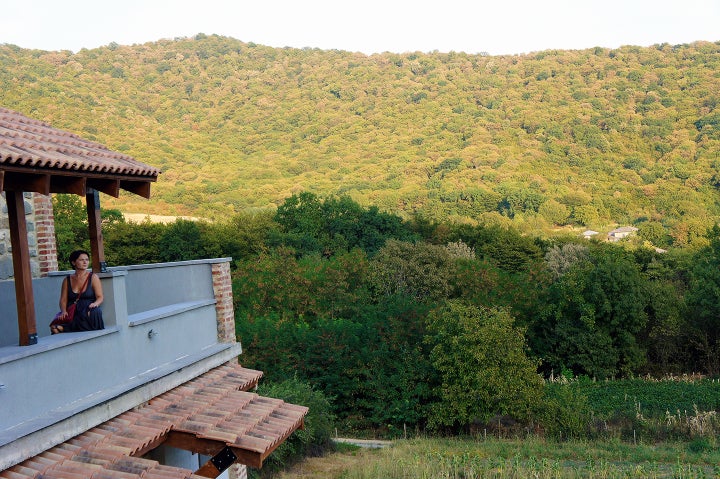 A country shaped by rugged mountains, rivers, valleys and meadows perfect for hiking and trekking, Georgia boasts a diverse natural beauty. Its cities are a blend of beautifully restored art nouveau buildings, Heritage Homes and futuristic architecture made of steel and glass. The capital Tbilisi is a fascinating mix of narrow cobblestone streets set against a backdrop of mountains and strikingly modern structures designed by international architects. The bow-shaped pedestrian Bridge of Peace over the Kura River that connects the old city with the new is a stunning steel and glass structure illuminated with more than a thousand LEDs.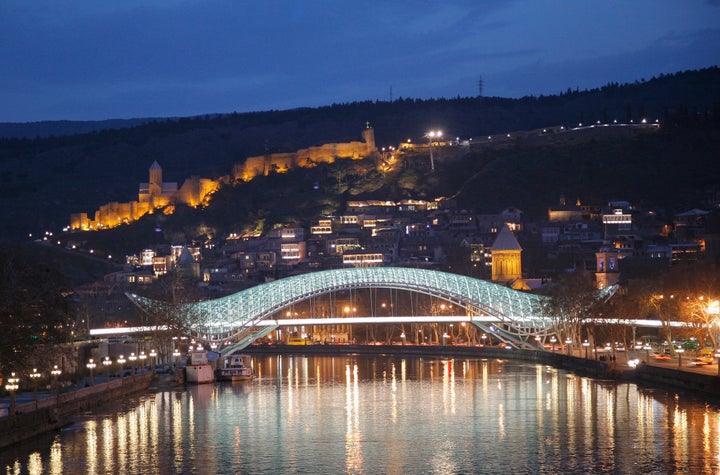 Tbilisi, which used to be known as "Tiflis" from its Ottoman Empire period, also reflects many Persian and Russian influences in its architecture expressed most notably in huge carved wooden balconies. And it's historic sulphur baths have been an essential part of life for centuries. The waters have long been used as a therapeutic aid for a range of ailments, skin conditions and arthritis. Alexander Pushkin, one of many famous visitors to have taken the waters wrote, " I have never encountered anything more luxurious than this Tbilisi bath."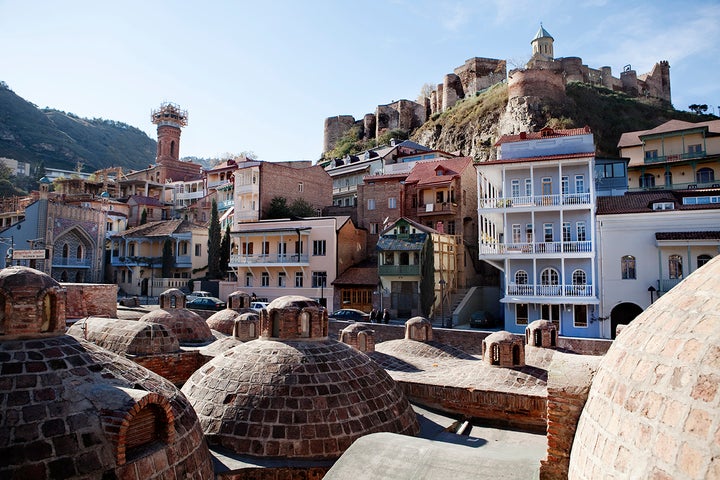 Modern day Tbilisi is an emerging fashion capital with an edgy, experimental fashion scene that's produced Demna Gvasalia, creative director of Balenciaga and Vetements, Irakli Rusadze of the label Situationist and George Keburia who was recently greeted backstage by Vogue Editor Anna Wintour during Milan Fashion Week.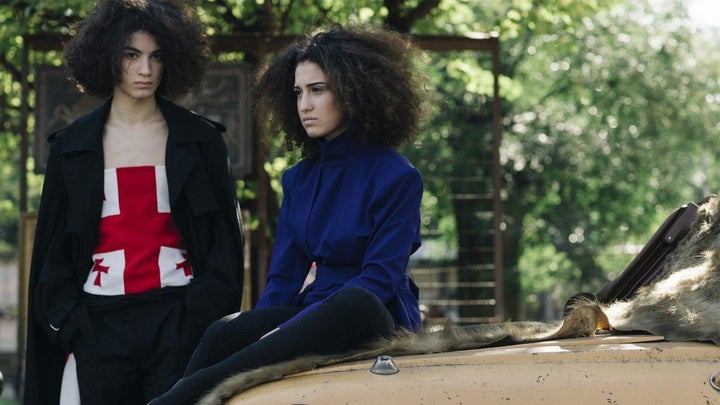 Sofia Tchkonia, the founder of Mercedes Benz Fashion Week Tbilisi, has been instrumental in putting Georgian fashion and its accompany buzz on the global fashion map. When the international fashion crowd arrives in November for fashion week they will certainly descend upon some of Tchkonia's favorite haunts: DOTS & Materiel, an innovative concept store featuring Georgian designers, Cafe Gabriadze, a haven for art lovers and the nightclub, Bassiani, an underground techno heaven.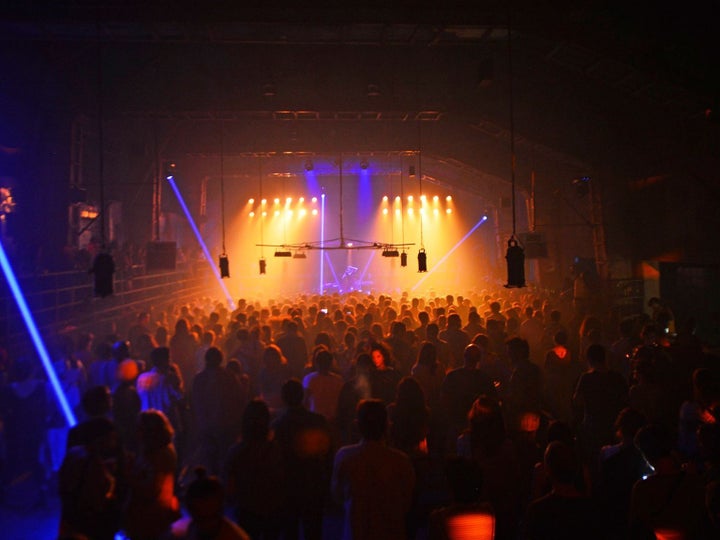 So next time you want to break away from the crowds forget the map and grab a menu or a bottle. If you can't pronounce anything you're probably on your way to discovering a travel gem and toasting to life with a strong glass of Chacha. Gaumarjos (Cheers)!
Additional reporting by Eduard Kushnir and Alex Girshin
Popular in the Community