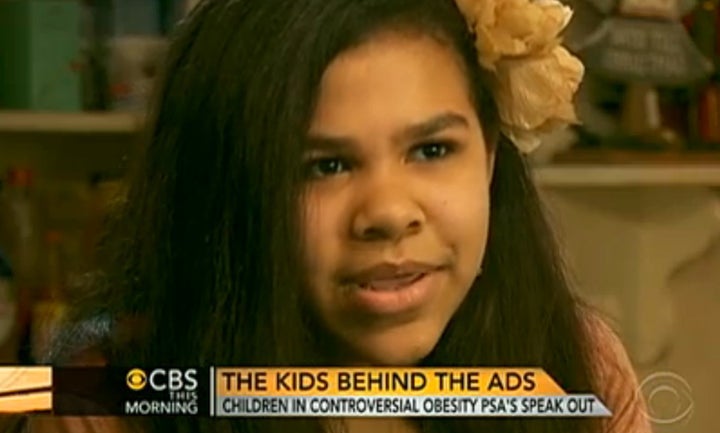 The controversial ad campaign was launched as a result of soaring childhood obesity rates in Georgia, and based on a perception that parents were ignoring them. Approximately 40 percent of children in the state are overweight or obese, only behind Mississippi for the highest rates of childhood obesity in the nation. However, critics say that the "Stop Sugarcoating" campaign isn't the most effective way to address the issue, and risks stigmatizing overweight children even more than they already are.
Dr. Miriam Labbok, director for the Carolina Global Breastfeeding Institute at the University of North Carolina at Chapel Hill told ABC News that the ads promote victim-blaming. "These children know they are fat and that they are ostracized already," she said.
I don't think this is shaming kids. It's educating others about how it feels to be fat. Fat kids already know how it feels, but parents, school boards and adults need to be educated and encouraged to change it.
Others disagreed. Emily Renee Lingenfelser wrote:
These ads seem to be trying to SHAME young children into losing weight, which I find disgusting. Spend the money that was wasted on these advertisements, that will probably do more harm than good, and get some education in schools about obesity and eating healthy. We should educate our kids, not bully them!
Chloe, however, has no regrets. "I'm very pretty and I need to start getting healthier and losing weight," said Chloe to CBS News. "I feel really good about myself. I have lots of self-confidence. [The campaign] is really supposed to help [kids] ... so they can get healthier."
Plus, she has the full support of her mother, Tiffany. "I was very proud of [Chloe] ... for having the courage to participate," she said.
WATCH: Chloe Speaks To CBS News