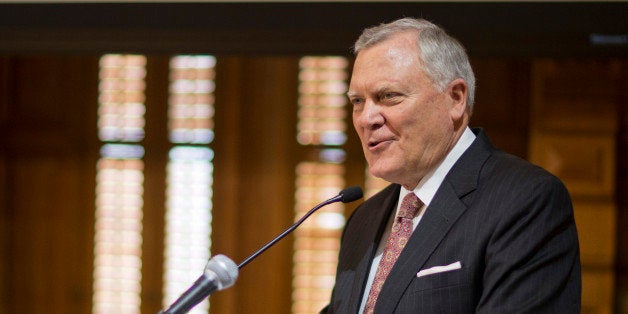 Georgia Gov. Nathan Deal (R) signed an executive order Monday banning the state from requiring job seekers to disclose their criminal histories in the initial application stage.
The "ban the box" initiative will prohibit the use of a criminal record as an automatic disqualification for prospective state employees, except in applications for "sensitive governmental positions." The order instead requires state employers to provide applicants an opportunity to discuss their past offenses, as well as their efforts to rehabilitate themselves, in an interview.
"People with criminal records suffer from pervasive discrimination in many areas of life including employment, housing, education, and eligibility for many forms of social service benefits," the order reads. "Requiring prospective employees of the State of Georgia to disclose convictions on the initial employment application creates a barrier to employment."
The order notes that 97 percent of individuals sentenced to prison in Georgia will eventually be released, and that approximately 1,300 offenders return to society each month in the state.
"'Ban the Box' is a policy intended to improve public safety, enhance workforce development, and provide increased state employment opportunities for applicants with criminal convictions on their records," the order reads.
The initiative was recommended in a 2014 report on criminal justice reform commissioned by Deal in 2013. The 15-member council found that the practice of requiring applicants for state employment to disclose their criminal backgrounds "may exclude a returning citizen from consideration, even if he or she is otherwise qualified for the position and the conviction has little or no bearing on the work to be performed."
Approximately 70 million adults in the United States have arrest or conviction records, and 90 percent of employers conduct criminal background checks. Georgia joins 13 other states and dozens of municipalities that have adopted "ban the box" policies in hopes of easing the barriers to employment for individuals with criminal records. Six states' policies apply to private employment as well as state hiring.
Advocates have pressed President Barack Obama to consider a federal "ban the box" policy.
"Now is the time for President Obama to act boldly to open up employment opportunities for the large numbers of Americans who have been unfairly locked out of the job market because of a criminal record," the National Employment Law Project's Maurice Emsellem and Michelle Natividad Rodriguez wrote in a January report.
Read the executive order below:
Before You Go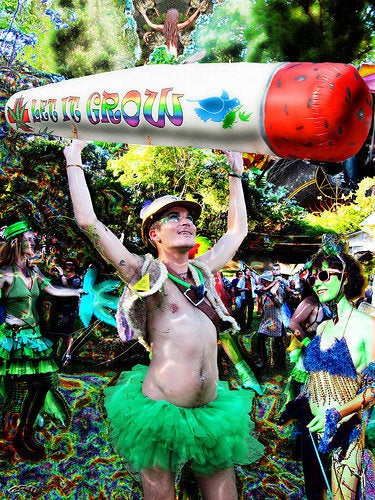 27 Reasons Why U.S. Shouldn't Lead War On Drugs
Popular in the Community