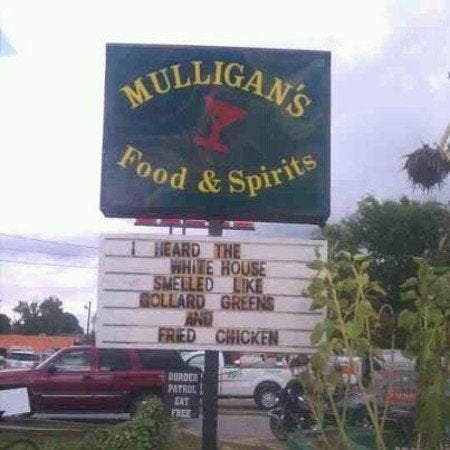 A civil rights group in Georgia says it will proceed with a demonstration against a bar in the state notorious for posting racially inflammatory messages on a roadside sign, even after the establishment removed its latest controversial statement.
Gerald Rose, founder of the New Order National Human Rights Organization, announced plans earlier this month to hold a sit-in at Mulligan's Food & Spirits in Marietta, Ga. in response to its decision to post a sign that read, "I heard the White House smelled like collard greens and fried chicken."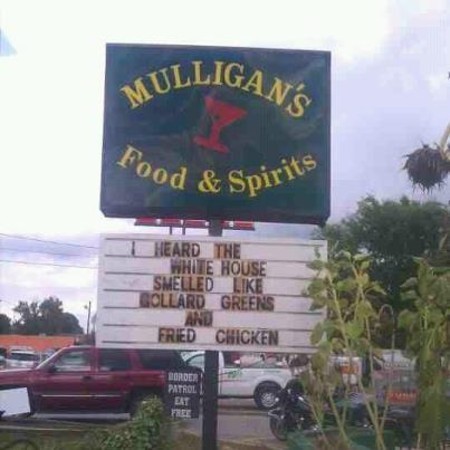 "I don't trust them," Rose told the outlet. "Even though they took down the sign we are still going to keep our eyes open and move forward with our protest."
Rose's sit-in is scheduled for Saturday at 3 p.m.
It's far from the first time Mulligan's has enflamed tensions by publicly displaying racist messages. Former owner Mike Mulligan, who died in 2011, was responsible for some of the most controversial signs, which have included slurs against Latinos and anti-Muslim language. South Cobb Patch has a photo montage of some of the offending words.
Certain owners of Georgia establishments appear happy to invite racial controversy with their signage. Patrick Lanzo, who owns the Georgia Peach Oyster Bar in Paulding County, Ga., provoked outrage earlier this year when he declared, "I do not support the n***** in the White House," on a sign outside his business. He claimed the words weren't meant to be racist.
Before You Go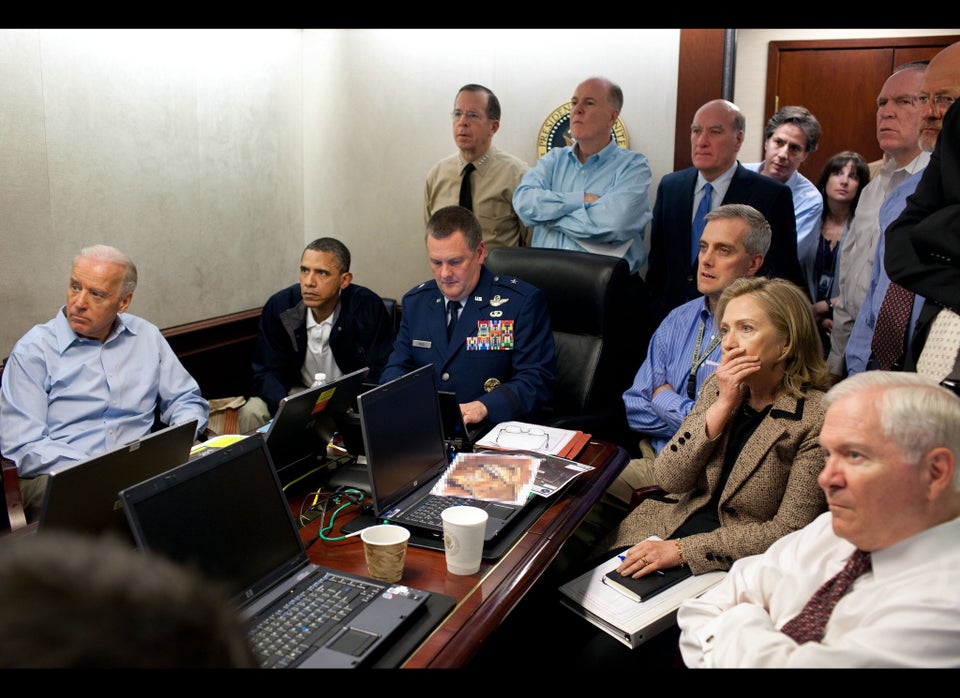 Most Iconic Photos Of Obama's First Term
Popular in the Community