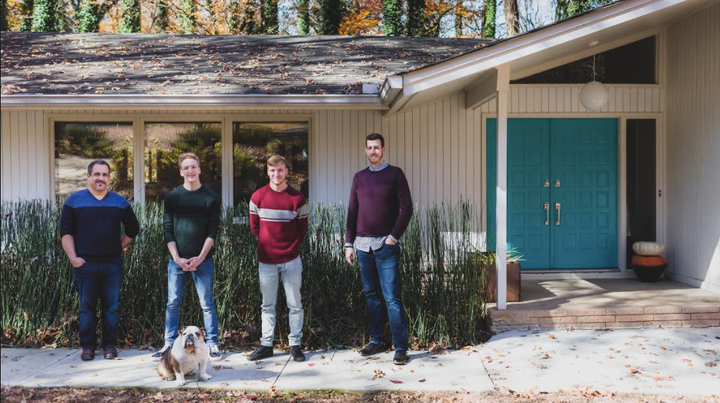 "Do you have your ID?" I asked my son as we were heading to the door. 
On Thursday, we hopped in the car to join the rest of Atlanta traffic. We were on our way to the state Capitol. It was a big day, full of positive energy and new experiences for my son. I hoped that after lobbying at the Capitol, he would more fully understand what's at stake for families like ours ― and kids like him.  
SB 375 is a bill, recently passed in the Georgia Senate, that would allow adoption agencies to refuse to work with LGBTQ couples. Those in support of the bill are of the mentality that it would allow faith-based organizations to take part in government programs. The bill is now slated to go to the Georgia House ― and its passage would create barriers to adoption for families like my own.
Three years ago, my husband and I decided we were ready to adopt. Like many, we weren't really sure where to begin. And for LGBTQ individuals such as us, it was even less clear. 
A number of questions ran through our heads. Does this agency work with LGBTQ people? Will us being Jewish prevent us from adopting? Maybe they will approve us, but will they actually match us with any kids? 
Our adoption caseworker would later call us "go-getters." If it wasn't for this "go-getter" attitude and relentlessness, there would have been many points where adoption just never would have happened for us. Persistence pays off.
But now, despite all of the challenges same-sex parents already face to foster and adopt children, there are legislators who are trying to take away the right to adopt from LGBTQ families. 
During our adoption process, our family started a parent support group to help connect adoptive parents with one another, to share referrals, offer support and ultimately increase successful placements. That group has gained a life of its own, thanks to the supportive and active members. I am constantly amazed at the beautiful and gracious people I have come to know through this community, and all that we accomplish together.
My organization, AdoptGA, works closely with county and state-level departments and placement agencies to recruit and mentor families, and provide feedback to improve agency services. Multiple agencies and the Georgia Division of Family and Children Services know their LGBTQ youth are often in unaccepting placements, and have reached out to us and other LGBTQ families to help develop training for social workers and parents. Increased depression, homelessness and drug use by our LGBTQ youth in foster care have agencies and DFCS concerned, and they are beginning to improve their training to include LGBTQ youth acceptance. 
SB 375 would exacerbate this problem for our LGBTQ youth. Private agencies also provide their own version of training for prospective parents. Do you think an agency that refuses to work with a same-sex couple will teach acceptance of LGBTQ youth to their parents?  
The proponents of SB 375 argue that writing this bill into law will encourage more faith-based agencies to open in Georgia, allowing them to place more kids with families. This language and posturing actually limits the pool of parents and discourages many from trying. To the proponents, I share our family's story, and I suggest that we work together to encourage more agencies to come to Georgia that work with all families. Encouraging and recruiting a larger demographic of families is how we properly serve these kids. Having bills such as SB 375 circulating only perpetuates the myth that solely heterosexually married couples can adopt.  
To the families of Georgia, I offer my family's story to encourage all types of families and individuals to pursue fostering or adopting. These are Georgia kids, so they are just as diverse as our state, and they need diverse parents.
We are here, we are many, and we stand with you ready to help you on your adoption or foster journey. Georgia needs more diverse families and individuals to join us and give these kids a loving, stable home. 
Love is what makes a family. 
Have a compelling first-person story you want to share? Send your story description to pitch@huffpost.com.
REAL LIFE. REAL NEWS. REAL VOICES.
Help us tell more of the stories that matter from voices that too often remain unheard.