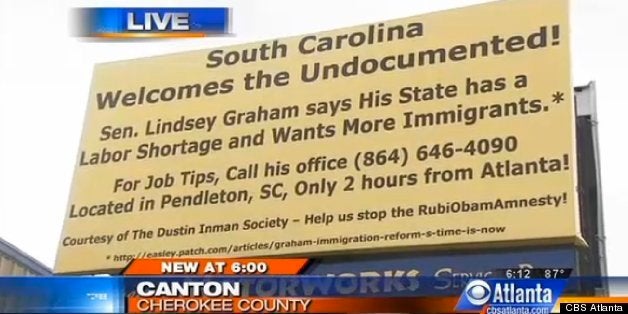 This Georgia group has a message for immigrants: Check out our neighbor!
"South Carolina welcomes the undocumented!" the sign reads. "Sen. Lindsey Graham says His State has a Labor Shortage and Wants More Immigrants."
The sign directs people to call Graham's office for job tips and urges people to "Help us stop the RubiObamaAmnesty," a reference to Sen. Marco Rubio (R-Fl.) and President Barack Obama.
The Dustin Inman Society describes itself on its website as "a non-partisan coalition of all ethnicities and from all walks of life who recognize that illegal immigration and homeland security are the most critical issues in America today."
Graham, a Republican, is one of the senators known as the Gang of 8 that crafted an ambitious bipartisan immigration reform proposal. The senators submitted the 844-page first draft of the bill early Wednesday morning.
The proposal would create a path to citizenship for the undocumented and raise the number of visas extended to foreigners, while pouring billions into increased border security.
Before You Go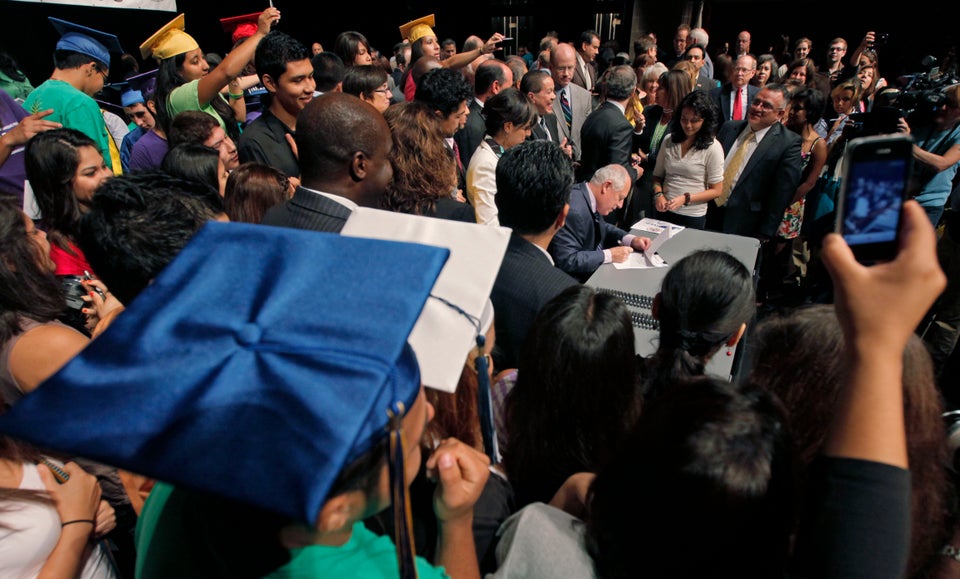 7 Things To Know About Immigration Reform
Popular in the Community