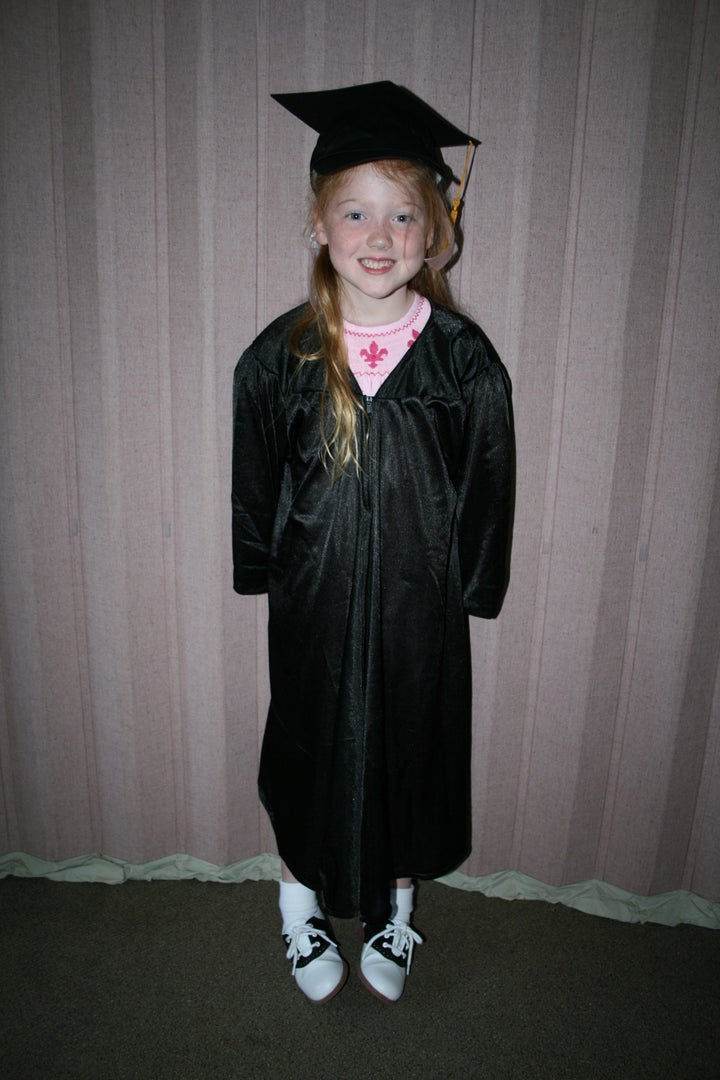 Laurel Blase, 6, doesn't know where she'll start first grade this August.
"I want to go to the charter school next year," she said, referring to Cherokee Charter Academy, a Cherokee County, Georgia school slated to open its doors for the new school year. "I think it adds a lot of science and reading."
She also appreciates the small class size in her current private kindergarten, a factor she and her father think would also exist at the charter school. "I have 14 classmates in kindergarten and I can name all of them," she said, proudly.
But at this point, the decision is out of her hands.
Her father, Larry Blase, an adjunct professor who helped found the school, initially told Laurel she could attend the charter because it had received approval from the Georgia Charter Schools Commission after the local school board twice denied its application. But that all changed in May, when the Georgia State Supreme Court deemed the Commission unconstitutional, revoking the approvals of the 16 schools already sanctioned by the Commission.
Since then, Blase said his school has sought reauthorization from the local board and at the state level, and the state legislature has considered ways to work around the ruling, which the Supreme Court on Monday decided it would not revisit.
That's why Laurel's father has different answers about her future on any given day. "I think sometimes yes and sometimes no and it's kind of hard," Laurel said. "It's confusing."
Because of a court decision, six-year-old Laurel Blase doesn't know where she'll be attending first grade in August.
Laurel is one of 16,000 students whose schools' futures were imperiled by the May court decision reaffirmed Monday, throwing these students into the center of a national debate about the viability of charter schools -- schools that are publicly funded but can be privately run -- and the role they play in public education. Supporters say charter schools provide more choices to families that feel underserved by local schools. Critics assert that charter schools sap local districts' resources, outsource education into the hands of external organizations and do not serve high-needs populations.
The May decision has inspired several protests, including one planned by local and national charter-school advocacy organizations that will take plan in Atlanta Thursday.
Peter Groff, CEO of the National Alliance for Public Charter Schools, frames the issue of school choice as a civil right. "We knew that charter opponents would try to stop us in the state house, and they're now moving to the courthouse," he told The Huffington Post. "That's the next step of opponents in civil rights."
"The gathering in Atlanta at this defining moment, in a city important to the history of civil rights, is a great thing," he added.
The local advocacy arm said it was upset with Monday's decision. "The majority of The Georgia Supreme Court has just found 16,000 innocent children in Georgia guilty of choosing a better education," Tony Roberts, president and CEO of the Georgia Charter Schools Association, said in a statement. "And even worse, the justices have, in many cases, sentenced them to failing or inadequate schools."
On Wednesday, Blase's charter school and others, including the Atlanta Heights Charter Academy, will discuss their prospects for new approval with the state.
Kay Madati, board chairman of Atlanta Heights Charter School, has a problem. Back in May, he said he was surprised to learn the existence of his school had been deemed illegal. Since then, the local school board, he said, has ignored his request for their reauthorization, saying that the application deadline had passed. His only recourse at this point is state reauthorization -- but that would involve the loss of local funds, gutting 60% of his school's budget.
"We have been heavily focused on just trying to be a good school," Madati said. "The politics around these issues have really not been our concern until decisions like the recent one had been made."
He founded the Atlanta Heights school, he said, to provide parents in his area with more options. "It was less about us vs. the public school option and more about, is this going to be something that makes a difference in this part of Atlanta," he said. "Most charter schools are in other areas. The area of Atlanta that was picked was designated an area of need by the Atlanta public school board," he said, noting that 93 percent of the school's students receive free or reduced-price lunches.
Likewise, Ben Dismukes, a founding parent of Pataula Charter Academy, says it's about more than the ingrained charter-public debate. "I have no ax to grind with the public schools," he said. "We're just trying to make the best of a difficult situation."
His school also seeks re-approval by the state -- and would lose about 40-45 percent of its funding should that occur. "We're asking teachers to cut their salaries unless we can find an alternative source of funding," he said.
Meanwhile, Laurel is waiting for a decision. "I think I might learn a lot more in the charter school," she said. But it is still unclear whether she will get that chance.
Related
Popular in the Community