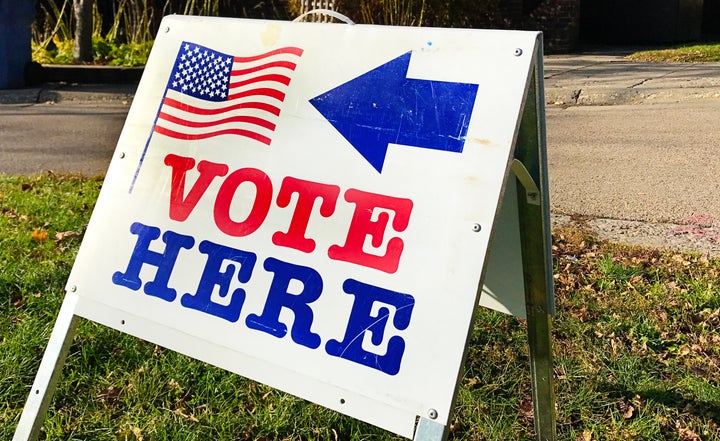 Officials in a majority-black Georgia county accused of trying to close almost all polling places to make it harder for black people to vote claimed last week that the locations couldn't be used because of accessibility problems for people with disabilities.
But Randolph County doesn't have a single recent report, analysis or document supporting the idea that it needs to close seven of its nine polling places due to accessibility issues, a lawyer for the county told HuffPost on Tuesday in response to a public records request.
HuffPost requested records from the county dating back to March 1, 2018. The county hired Michael Malone, an outside elections consultant now pushing for the closures, on April 2. But according to the county, it has no written record of evidence to back his recommendations.
"There is no document, report or analysis studying the handicap accessibility of polling places in Randolph County and the cost of fixing them within the time frame specified in your open records request," Hayden Hooks, an attorney with the firm Perry & Walters, which represents Randolph County, wrote in an email. The county has no record of such a document in the past year, Hooks added.
The county's admission "proves that their alleged concern about [Americans with Disabilities Act] compliance is a sham," said Sean Young, legal director of the American Civil Liberties Union of Georgia, which has threatened to sue the county if it closes the polling locations. "This is not about ADA compliance, because if it were, they would have produced a study or analysis of what they believe are ADA violations and what can be done about them."
The southwest Georgia county has a population of just over 7,000, more than 61 percent of whom are African-American. It tends to lean Democratic. Barack Obama carried the county in 2008 and 2012, as did Hillary Clinton in 2016.
Just over 30 percent of Randolph County residents live below the poverty line. The ACLU has said the county's black voters are less likely to own a car and, without public transportation, will have face difficulty traveling longer distances to reach the polls.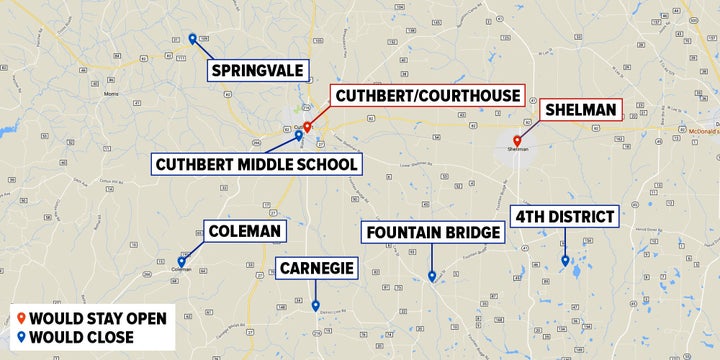 Hooks said that after Malone began working for the county, "he observed what he perceived as ADA compliance issues." During public meetings of the election board, Malone showed pictures of problematic bathrooms and parking access, but did not get into specifics about resolving the alleged problems, according to Young. Officials do have leeway under the ADA to make temporary fixes to accommodate voters, said Sasha Samberg-Champion, a former Justice Department attorney.
Randolph County's justification for closing the polling places is especially striking because the county entered into a three-year settlement agreement with the Justice Department in 2012 to update facilities, including polling locations, to ensure they were compliant with the ADA.
"That agreement from 2012 required them to survey all their third party-owned polling places and their county-owned polling places. So where did these inaccessible polling places come from?" said Eve Hill, a former Justice Department attorney who signed off on the Randolph County settlement. "There's no reason you would have chosen inaccessible polling places after 2015 when the DOJ already told you not to do that ― and that you would suddenly discover their inaccessibility and close them, which is not what the ADA demands, immediately before an election."
John Powers, an attorney with the Lawyers' Committee for Civil Rights Under Law, another civil rights group that has warned the county against consolidating voting precincts, said it was important for officials to have robust data to support proposed changes to voting practices.
"You'd think, if you're going to adopt a change that could potentially disenfranchise voters, that you'd have a strong justification backed by research," Powers said. "However, there's absolutely no evidence of that here."
An election board vote on the proposal is scheduled for Friday.
Support HuffPost
The Stakes Have Never Been Higher
Popular in the Community