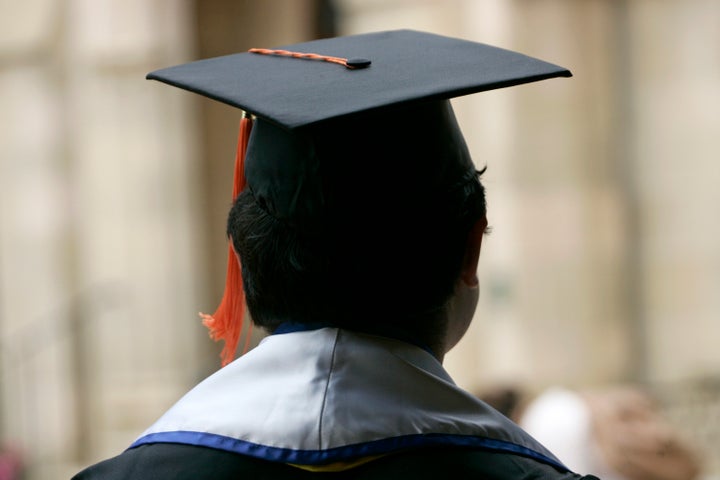 Georgia's ban on in-state tuition for young undocumented immigrants with deferred action could be in jeopardy after a court ruling ― that is, if these young people retain any protections when President-elect Donald Trump takes office.
The ruling doesn't mean that DACA recipients, often called Dreamers, will immediately be able to pay in-state tuition, thanks to a separate court's opinion, and the state university system's board of regents' plans to appeal. Plus, DACA may soon cease to exist. Trump has promised to dismantle the program as soon as he becomes president, which could lead to Dreamers losing their work permits and the ability to get driver's licenses and, in many places, in-state tuition.
Still, this week's ruling was a victory for Dreamers and immigrant rights advocates who have been fighting against Georgia's in-state tuition policies, particularly since the state's Supreme Court ruled last February that DACA recipients weren't eligible to sue the board of regents in the first place. That ruling didn't determine whether the Dreamers should or should not get in-state tuition ― just that the board of regents is shielded from legal liability under the principle of "sovereign immunity."
The latest ruling gets at the more central question of whether DACA makes Dreamers eligible for in-state tuition if they or their parent lived in the state continuously for at least a year before enrollment. Fulton Superior Court Chief Judge Gail Tusan came down on the side of the Dreamers.
In-state tuition in Georgia is granted to legal residents of the state, based both on a 2008 state law and the board of regents' policy. Some leaders there say that means DACA recipients are ineligible, based on their immigration status.
But the federal government considers DACA recipients to have what's known as "lawful presence" in the United States. It's not the same as lawful status ― it lasts only as long as their DACA permit does ― but it's enough for many states to consider them residents for purposes of tuition rates and driver's licenses.
"The future of the DACA program is very much in doubt with the incoming administration."
Tusan ruled that the state university system must apply the federal definition of lawful presence for DACA recipients, which would make them eligible for in-state tuition.
"Defendants have refused to accept the federally established lawful presence of plaintiffs and many other similarly situated students ― students who are Georgia taxpayers, workers, and graduates of Georgia public high schools pursuing an affordable option for higher education," she wrote. "Such refusal of a faithful performance of their duties is unreasonable and creates a defect of legal justice that has already negatively impacted thousands of Georgia students."
Along with the board of regents' plan to appeal, Republican state Sen. Josh McKoon said he would file a bill to prevent people from paying in-state tuition rates if they do not have legal status, according to the Atlanta Journal-Constitution.
Georgia is the state with the eighth-highest number of DACA recipients, although it's unclear how many would be seek in-state tuition if it became available ― some may have already finished college or may not plan to pursue it, or may be ineligible based on the length of time they continuously resided in the state.
Twenty states ― including California and Texas, where the largest populations of DACA recipients live ― allow certain undocumented immigrants to pay in-state tuition rates. Six states, including Georgia, block undocumented immigrants from receiving in-state tuition.
Of course, the entire suit will not matter if Trump ends DACA entirely, as Georgia Senior Assistant Attorney General Russell Willard noted during a hearing on the lawsuit in December.
"Regardless of how one feels about the results, there has been a national election," Willard said, according to the Atlanta Journal-Constitution. "There is going to be a new administration in January. And the future of the DACA program is very much in doubt with the incoming administration."
Before You Go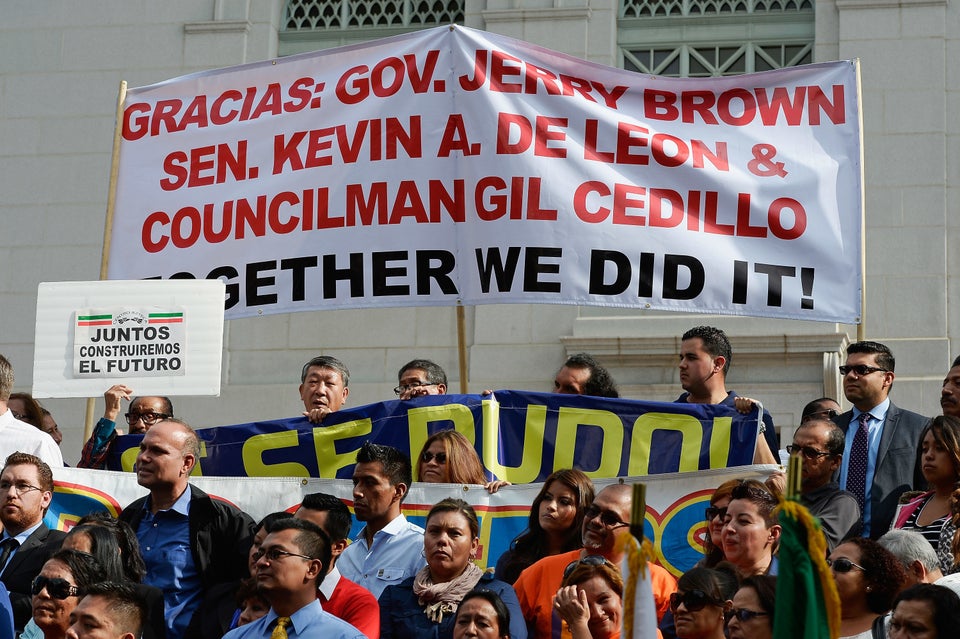 States That Grant Driver's Licenses To Undocumented Immigrants
Popular in the Community