For the past year, the Georgia Department of Labor has encouraged Georgia businesses to alert the agency if a job applicant fails a drug test, so that the department does not spend unemployment insurance on those who aren't really ready to work.
How many drug test failures have businesses reported? Just one, according to department spokesman Sam Hall.
"As a result of that one employer calling, we investigated and the person that had been reported was disallowed from continuing to receive benefits," Hall said.
For the past few years, concern that unemployed people are using drugs has been widespread among state business groups and Republican officeholders. Lawmakers in more than 30 states have pursued drug testing for people seeking unemployment or welfare benefits.
Yet data reflecting the problem are scant.
The labor department solicits unemployment fraud tips on its website and in quarterly statements sent to state businesses, Hall said. The information is confidential and not reported to police.
Hall suggested businesses might not think it's worth the trouble to report applicants' drug test failures. After all, kicking that person off unemployment insurance, if he or she is receiving it, would benefit the previous employer, not the one that administered the test. (Unemployment insurance is paid for by taxes on business payrolls, and a company's rate can go up if it lays off a lot of people.)
"Obviously there would be some employers who would hesitate and some who would say, 'Well, I've not hired the person and I'm going to move on,' but we will appreciate any notice we get," Hall said.
Indiana and West Virginia last year started drug testing people enrolled in government-funded job training programs. In each state, the failure rate came in at 1 percent. Arizona Gov. Jan Brewer (R) proposed a similar program last month.
Before You Go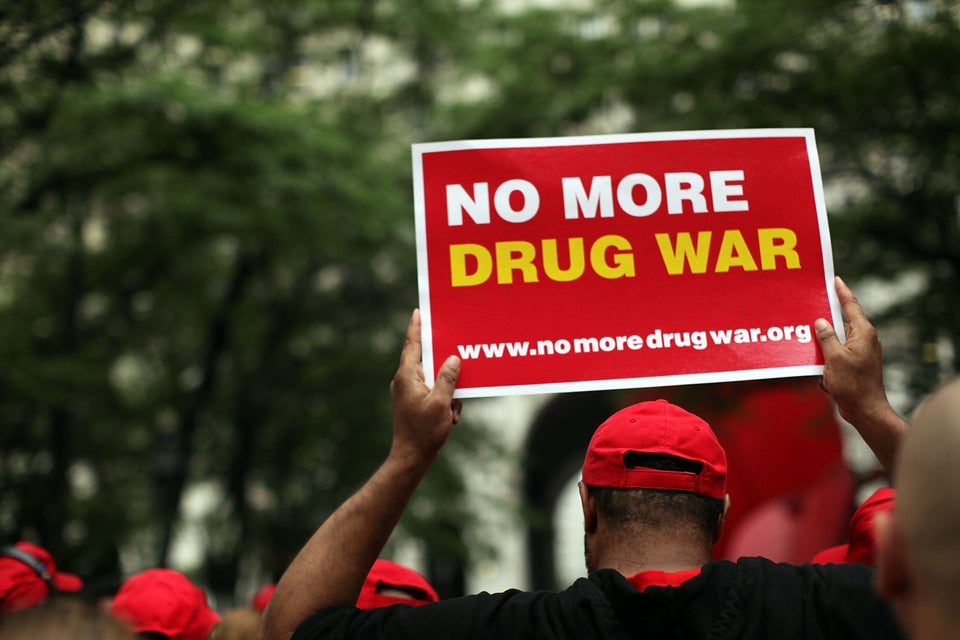 27 Reasons Why The U.S. Shouldn't Lead The War On Drugs
Popular in the Community