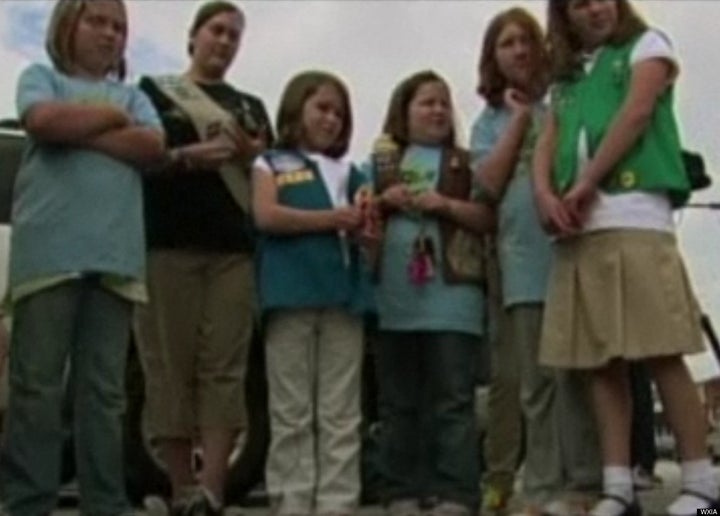 A Georgia Girl Scout troop selling cookies Wednesday must not have had enough badges of honor to gain the trust of police.
Troop 7984 had set up shop at a strip mall when a police officer told the group to pack up their boxes and go get a peddler's permit, WXIA-TV reports.
Troop leader Kathy Crook says they had to turn away the customers who were ready to buy.
One Girl Scout says the girls were actually frightened.
"It was scaring us because we thought all the adults were going to go to jail."
The mayor said it was a veteran police officer who questioned the troop and that it was simply a misunderstanding.
To make amends, the city is offering the Girl Scouts a pizza party and a tour of the police department.
Related
Popular in the Community