 The Republican-controlled Georgia House of Representatives voted Friday morning to pass legislation that would permit guns on college campuses, churches and public buildings and allow school administrators to be armed.
The legislation, which now moves to the state Senate for consideration, could make Georgia the sixth state to allow guns on college campuses. Georgia is also the second state this month in which lawmakers have passed legislation to allow guns in public buildings. The bill passed despite the objections of the head of the state's university system and other college presidents around Georgia.
"All of these individuals are opposed to this provision," state Rep. Scott Holcomb (D-Atlanta) told The Huffington Post. "If you have all of these experts who are opposed, why would the [state legislature] oppose that?"
The bill would allow guns on a concealed carry basis in most parts of a college campus, including classrooms and dining halls. Guns would still be banned in dorms, athletics events and fraternity and sorority houses.
Guns would also be permitted in all public buildings that do not have security guards and metal detectors. They would be allowed in bars and churches as well, though individual bars and churches would have the right to ban guns on the premises.
Another provision in the bill would enable school districts to allow school administrators to carry concealed weapons on them during the day. Parents would not be allowed to know which administrators were armed.
"These laws just make people sitting ducks, and it is incomprehensible to me that we would try and use the government to try and strip somebody of their right to self-defense," Gregory said. "From a practical standpoint, if somebody was in that (Connecticut) school, say a principal had had a firearm, he probably could have saved many, many lives that day."
Yet opponents argue the bill will in fact make people less safe. During the floor debate about the legislation, Holcomb cited a case he handled as a prosecutor involving a pair of soldiers who got into an argument while drunk, which ended when one shot the other to death.
"I am worried that the mix of alcohol, drugs, sex and immaturity on college campuses could be fatal," he said.
Holcomb also argued that the bill is hypocritical, noting that while guns would be allowed in classrooms, they would still be banned in the state capitol.
He said he believes the bill demonstrates the state legislature's misplaced priorities.
"We've spent almost our entire 40-day legislative session talking about bringing guns onto college campuses and into churches, elementary schools and bars," he told HuffPost. "In the process, we ignored the advice of experts. I wish we would have focused a little more time on other topics -- like how we can best compete in today's global marketplace."
CORRECTION: This story originally stated that Holcomb told a story about a pair of college students who got into an argument, which ended when one shot the other to death. They were in fact soldiers.
Before You Go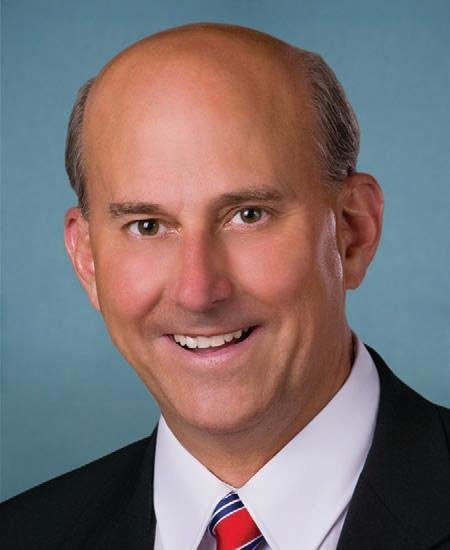 People Who Want More Guns In Schools
Popular in the Community