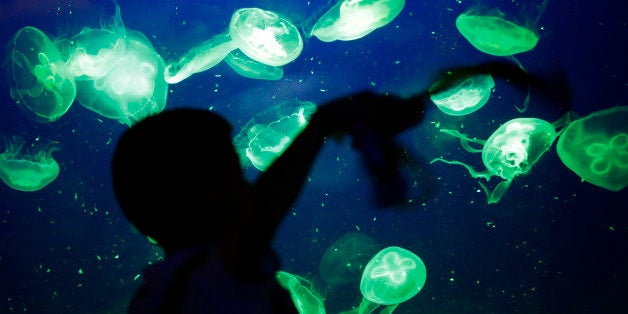 A Georgia state representative is standing up for the rights of embryos: He wants to make sure they aren't forced to glow in the dark.
Republican Rep. Tom Kirby, who has served since 2012, has posted a list of his top issues on his website. Among them he names the "ethical treatment of embryos," which he notes includes a call to ban the mixing of human and jellyfish DNA.
We in Georgia are taking the lead on this issue. Human life at all stages is precious including as an embryo. We need to get out in front of the science and technology, before it becomes something no one wants. The mixing of Human Embryos with Jellyfish cells to create a glow in the dark human, we say not in Georgia. This bill is about protecting Human life while maintaining good, valid research that does not destroy life.
Kirby also introduced legislation last week that would make it unlawful for "any person or entity to intentionally or knowingly create or attempt to create an in vitro human embryo by any means other than fertilization of a human egg by a human sperm."
"To make them glow in the dark is the only thing I know of," he told Channel 2.
He also said he has not seen evidence that anyone in Georgia is trying to create human-jellyfish hybrids. "I've had people tell me it is, but I have not verified that for sure," Kirby said. "It's time we either get in front of it or we're going to be chasing our tails."
This is apparently not a new concern for Kirby. In a 2013 video posted on YouTube, he talked about banning human-animal hybrids.
"We're going to stand up and say that Frankenstein-type science is not going to happen in Georgia anymore," Kirby said. "That's something that we really need to get rid of here."
The story has been updated with a video of Rep. Kirby discussing human-animal hybrids.
Calling all HuffPost superfans!
Sign up for membership to become a founding member and help shape HuffPost's next chapter
BEFORE YOU GO
PHOTO GALLERY
U.S. State Capitol Buildings